Usher in a fresh new year by rejuvenating your mind, body, and soul.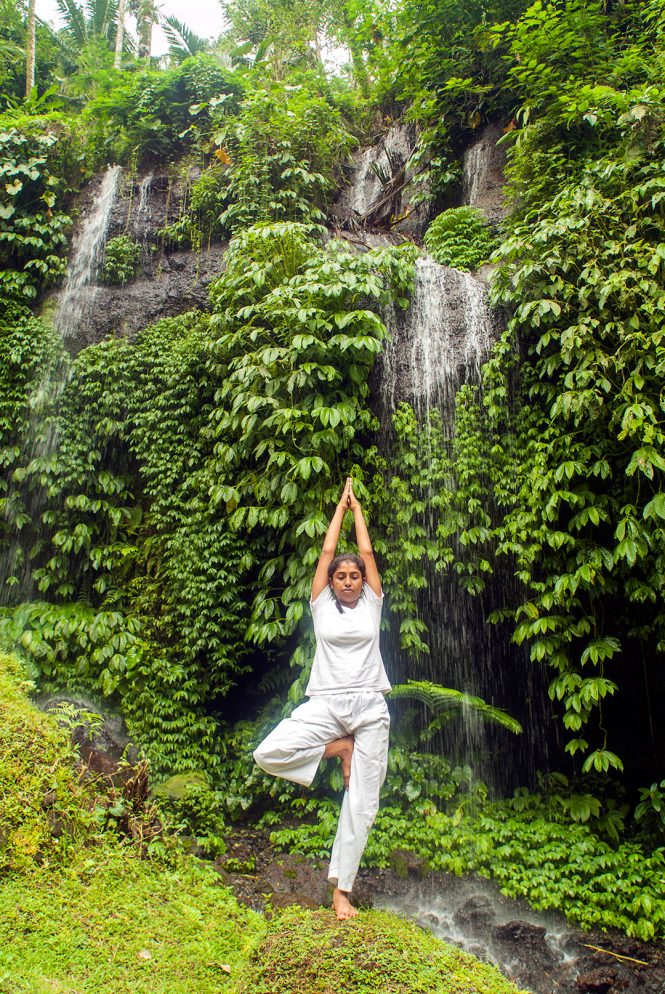 Blooming Lotus Yoga Retreats
Ideal for both beginner and intermediate students, these four- to seven-day retreats focus on developing a strong foundation in the practice of yoga asana, pranayama, and meditation. Affordable, all-inclusive retreat packages are available year-round and are held at Ubud Corner 88, a hillside villa complex set in the forests of Lodtunduh village, on the outskirts of Ubud.
Anti-Aging & Longevity Retreat
This four-night-minimum package at Nusa Dua's Revıvo Wellness Resort offers a wide range of holistic daily activities including yoga, meditation, and circuit training. Consultations with a wellness coach will result in a program of fitness activities, healthy eating, and skincare treatments ranging from firming coffee-bean body wraps to collagen facials, all designed to slow down the signs of ageing and leave you feeling and looking rejuvenated.
7-Day Dharma Fasting Retreat
Led by Hillary Hitt, co-founder of Dharma Healing International, this weeklong fasting program at The Yoga Barn in Ubud will focus on bio-spiritual nutrition to reset the body, mind, and spirit. Expect a diet of coconut water, herbal tea, mineral broth soup, and vitamin and mineral supplements alongside infrared sauna sessions and classes in yoga, meditation, sound healing, and the principles of Buddha Dharma (Dec. 1–8).
Yoga Goddess Retreats
Based at a private women-only spa retreat in the Seminyak area, these seven-day experiences pair yoga with Bali's age-old healing traditions. Designed with solo female travelers in mind, the program includes blessing ceremonies with a Balinese priestess, chakra balancing, organic meals, and plenty of time for poolside lounging and pampering spa treatments.
Ubud's Oneworld Ayurveda healing center is a two-year-old facility situated in the rice terraces
north of town. Two Ayurvedic doctors and a team of well-trained therapists are on hand to tailor individual 7- to 28-day Panchakarma detoxifying programs that combine Vedic yoga, herbal medicines, medi-tation, and pranayama (breathing) exercises with nourishing Ayurvedic cuisine and wellness workshops. Serene views of the surrounding countryside are a bonus.
This article originally appeared in the October/November 2019 print issue of DestinAsian magazine ("Healing Wisdom").