Immerse yourself in nature at these hiking spots where lush rainforests, unspoilt beaches, and gushing waterfalls await.
1. The Pinnacles

The Pinnacles at Mulu National Park are a collection of 45-meter high, limestone needles that cling to the side of Gunung Api (Fire Mountain). Meant for experienced hikers, the moderately difficult hike takes more than two hours to reach the summit but is well worth the mesmerizing view. A two-night package starts from US$108.
More information here.
2. Cameron Highland Trails

Due to its mountainous formation, the Cameron Highlands are well-known for their hiking trails. With abundant green mountains and lush tea plantations, the extensive hills will delight first-timers and seasoned hikers alike. Made of 14 trails with varying levels of difficulties, there's something for everyone.
More information  here.
3. Taman Negara Canopy Walk
Regarded as the world's longest canopy walkway, the Taman Negara Canopy Walk spans a distance of over 500 meters in length and lies 40 meters above ground. Connected with nine tree platforms which sit in a 130 million-year-old rainforest, the scenic walkway takes 30 minutes to complete. Admission ticket is priced at US$1.20.
More information here.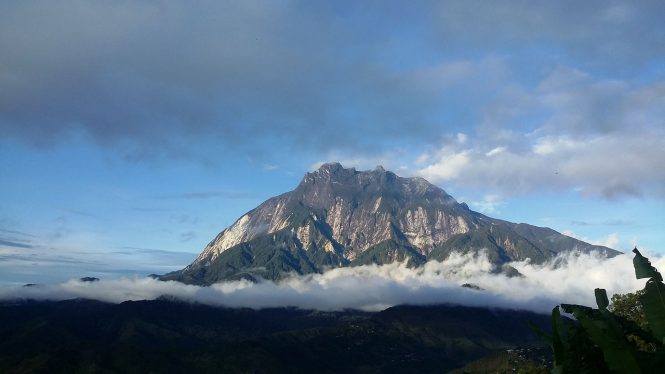 4. Mount Kinabalu
Standing at 4095 meters, Mount Kinabalu is the highest mountain in Malaysia and a paradise for pro-hikers. It sits in the Kinabalu Park, which is listed as a UNESCO World Heritage Site, and takes about two days to conquer. As a well-known site thanks to its its botanical and biological diversity, the mountain makes a great destination for hikers.
More information  here.
5. Monkey Beach
Take a 30-minute hike through the Penang National Park, past pristine beaches and local fishing villages, to arrive at Monkey Beach. Named after the macaque monkeys that live there, the white sand beach is a great spot for camping or sun tanning. Visitors should watch the belongings lest these mischievous monkeys get too close for comfort.
More information here.
6. Chiling Falls, Klang Valley
If you're near Klang Valley, the Chilling Falls in Kuala Kubu Bharu is a magnificent river hike to try. Trek for just over an hour through the thick forest and observe the vibrant orchards in stark contrast with the surrounding greenery. Here, hikers can wade through five rivers crossings (ankle to waist deep) and cool off in the water hole at the falls.
More information here.                                         
7. Bukit Tabur
Part of the Klang Gates Quartz Ridge, Bukit Tabur is a prominent hill and quartz ridge. Climbers enter the hiking trail via Kampung Klang Gates, 50 meters from the gates of the Klang Gates Dam, at the back of Taman Melawati for a three- to four-hour climb. While the terrain is challenging, the peak offers panoramic views of Kuala Lumpur that's best enjoyed at sunrise or sunset. Admission permit is priced at US$1.20.
More information here.
8. Stong Waterfall
Home to fauna like birds, elephants, and deer, the Gunung Stong State Park of Kelantan is also known for its monumental seven-tiered Stong Waterfall. From the park, visitors can hire a guide to lead them to the top of the waterfalls. The steep hike takes around one and a half hours, with some climbing at the start of the trail.
More information here.
9. Moon Gate
Moon Gate is an exhilarating trail up Penang Hill, where hikers will encounter both wide and flat trails, as well as steep slopes. The hike is of moderate difficulty and will take roughly two to three hours, before concluding with a panoramic view over Georgetown and Penang. If you tire by the end of the hike, consider riding the historical funicular train back down.
More information here.
10. Chemerong Waterfall
Aka Lata Cemerong located in Terengganu is one of the tallest waterfalls in Malaysia, where a raw cliff-face is sanctified with a plummeting waterfall down the steep slopes. Mount Berembun and Langsir Waterfall are also located nearby and can be combined into a hiking montage with camping available nearby.
More information here.