See the stunning aurora borealis up close and personal via these four unique experiences.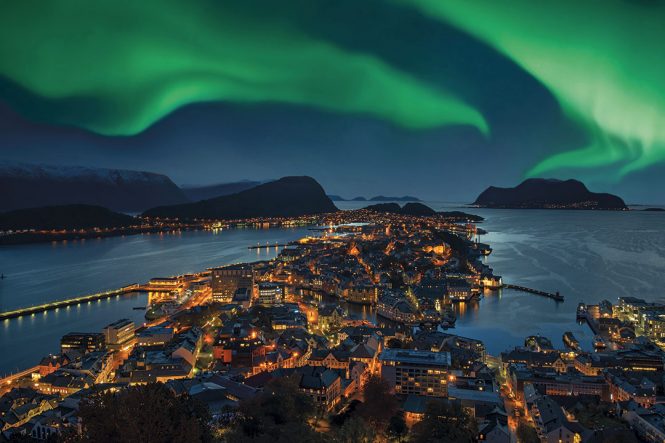 Cruises in Norway
The 12-day roundtrip aurora cruises by Hurtigruten trace a 4,600-kilometer stretch of the Norwegian coastline from Bergen to Kirkenes—a town near the Russian border—and back. En route, there are more than 90 sea- and land-based excursions to choose from.
44-20/8846-2666; Hurtigruten; twin cabins from US$2,856
Glass igloos in Finland
Guests staying inside the glass igloos at Arctic SnowHotel and Glass Igloos, less than half an hour's drive from Rovaniemi, enjoy the show from the comfort of their beds.
Arctic SnowHotel; igloos from US$469
Lodges in Canada
Deep in the sparsely populated Northwest Territories, Blachford Lake Lodge and Wilderness Resort 
is an optimal aurora-watching spot thanks to its remote location. The lodge is only accessible via a 25-minute bush plane flight from Yellowknife.
1-867/873-3303; Blachford Lake Lodge; all-inclusive from US$903
Hot springs in United States
Outside the Alaskan city of Fairbanks, Chena Hot Springs has a purpose-built Aurorium cabin that caters to night-time aurora spotters.
1-907/451-8104; Chena Hot Springs; doubles from US$210
This article originally appeared in the December 2017/January 2018 print issue of DestinAsian magazine ("With Flying Colors").