New aircrafts, investments in supersonic air travel, and more.
Malaysia Airlines' first A350-900 has arrived in Kuala Lumpur
Malaysia Airlines (MAS) has taken delivery of its first A350-900, a member of the Airbus A350 XWB family of wide-body aircraft, meant to replace the airline's Airbus A380-800 from January 15, 2018 onwards. Said to be more fuel efficient compared with the A380, the aircraft also offers a 25 percent reduction in fuel burn and emissions, as well as lower maintenance costs.
Japan Airlines invests US$10 million in supersonic air travel
Japan Airlines (JAL) and Boom Supersonic are joining forces to bring commercial supersonic travel to passengers. As part of the agreement, JAL has invested US$10 million in Boom, which is developing a new-generation supersonic aircraft said to be able to cut flight times in half.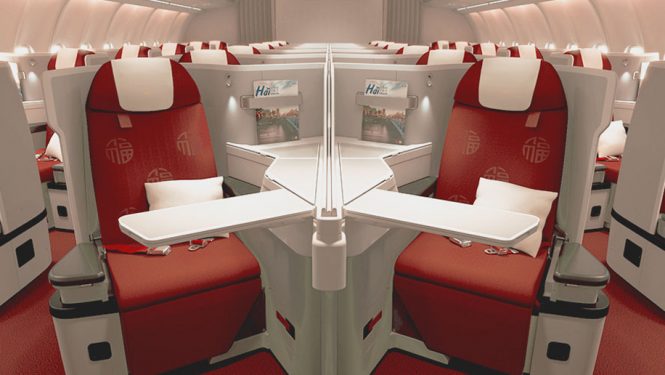 Hainan Airlines unveils new A330-300
The China–based airline has welcomed its new A330-300, with a total of 11 on order. With 303 seats in total, the new aircraft will retain the red and grey color palette from its older A330s for its business class cabin. It is also the airline's first to feature a rice cooker and cooking pan, paving the way for freshly prepared dishes on its future menus.