Higher departure fees for passengers flying out of Singapore's Changi Airport, new in-flight menu from Qantas, and more.
Changi Airport to Raise Departure Fees for Passengers
If you're flying out of Singapore's Changi Airport from July 1, 2018 onwards, be prepared for additional charges. Currently, the airport charges a departure fee of S$34 (US$25.70) and will be increasing it to S$47.30 (US$35.70) in order to help fund part of the Changi East development along with additional refurbishments to the airport's existing terminals and security facilities. These fees are set to further increase every year until April 1, 2024.
More information here.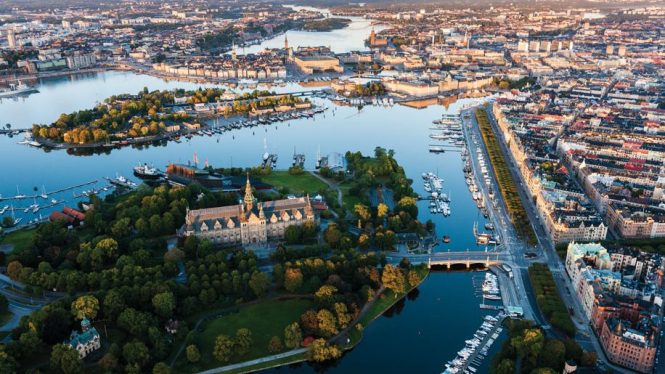 China Eastern to Connect Shanghai and Stockholm
Come June 16, 2018, China Eastern will launch a nonstop route from Stockholm to Shanghai. This new service will operate four times per week, with the exact schedule to be announced.
More information here.
Qantas's New In-Flight Menu Could Help Reduce Jetlag
Passengers flying on Qantas's upcoming nonstop flights between Perth and London will be able to enjoy a newly designed in-flight menu, which claims to help reduce jetlag on the up to 17-hour flights. Working with research teams from the University of Sydney's Charles Perkins Centre, the airline has developed dishes that will "encourage sleep at optimal times during the flight". A quick glance at the menu shows items like Tuna poke salad and seared Cone Bay Barramundi on the business-class menu.
More information here.
Air New Zealand's Latest Safety Video Shot in Antarctica
Filmed in Antarctica, Air New Zealand's latest in-flight safety video sheds light on the climate and environmental research being conducted on the southern continent. True to the cause, the airline sent just six people to Antarctica to film the video in order to reduce the environmental impact of shooting. In the video, Hollywood actor and UN Environment Goodwill Ambassador Adrian Grenier team up with scientists from Scott Base as they track penguin populations and study ice samples.
More information here.