Above: A Deluxe Studio with a balcony at The Blackman.
Andy Warhol was known to explore the relationship between artistic expression and advertising, and he was at home with both celebrity and controversy.
The iconic artist might approve, then, of a clever marketing campaign from Australia's Art Series Hotel Group that mixes his own work with forgeries — and challenges guests to pick the real deal to win it.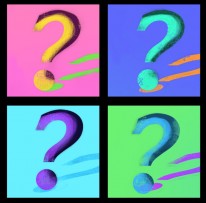 The company commissioned Tetro, a high-profile convicted forgery artist, to produce nine replica Warhols that will hang alongside a real one. Only guests of The Cullen, The Blackman, or The Olsen — the group's three hotels, all in Melbourne — can participate in the "Which Warhol's Warhol's?" contest.
The real Warhol (valued at about $20,000) will go to one of the guests who correctly identifies it. Each of the forgeries — worth far less but certainly good conversation starters — will go to one of the guests who picked it.
The 10 paintings will hang at the Art Series hotels between May 15 and August 3. Find out more about the contest at http://www.artserieshotels.com.au/whichwarhol.
An interesting concept in the often staid hospitality world, each boutique hotel of the Art Series Hotel Group personifies a celebrated contemporary Australian artist. So far the group includes the three luxury hotels in Melbourne, with more properties and locations being sketched out. The Blackman made it onto DestinAsian's 2010 Luxe List.