Above: The name "OZ First Suites" is derived from the company's IATA code.
Asiana Airlines has introduced the world's largest airborne TV screen as part of its new First Class product on the B777-200ER aircraft.
In addition to the 32-inch screen, the OZ First Suites feature sliding doors to maximize privacy, a minibar under the seat, individual air ventilation systems and a LCD seat function control unit on the armrest, which allows passengers to recline the seat or alter the lighting at the touch of a button.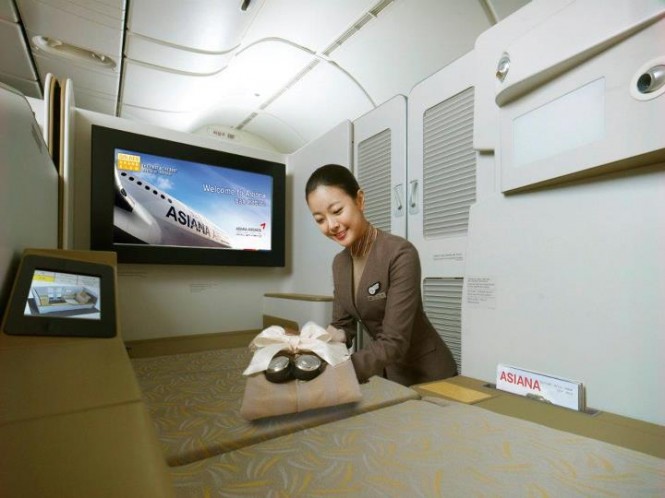 The new First Class is available on routes from Incheon to Chicago, Tokyo Narita and Ho Chi Minh City.
A new lighting system alters the hue as the journey progresses, including a planetarium effect, while an additional chair permits two-person dining.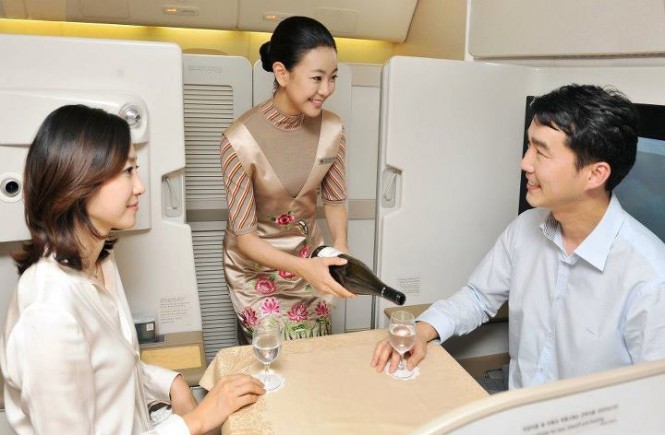 Asiana Airlines flies four times per week from Incheon to Chicago, four times a day to Narita and twice daily to Ho Chi Minh City.