Ubud's major literary festival is a not-for-profit program run by Yayasan Mudra Swari Saraswati.
The ninth annual Ubud Writers & Readers Festival will welcome a wealth of Indonesian and international literary talent to Bali in early October. This year's festival takes its theme from Bumi Manusia (This Earth of Mankind), the first part in a quartet published in 1980 by the late Indonesian master Pramoedya Ananta Toer, who was often mooted as a Nobel Prize candidate.
The festival organizers have traveled to 25 Indonesian cities to connect with established and emerging writers, many of whom have been brought into the program. Indonesian writers in attendance will include Riri Riza, Mira Lesmana, Rio Helmi, Butet Manutung, Iswadi Pratama, and Ketut Yuliarsa.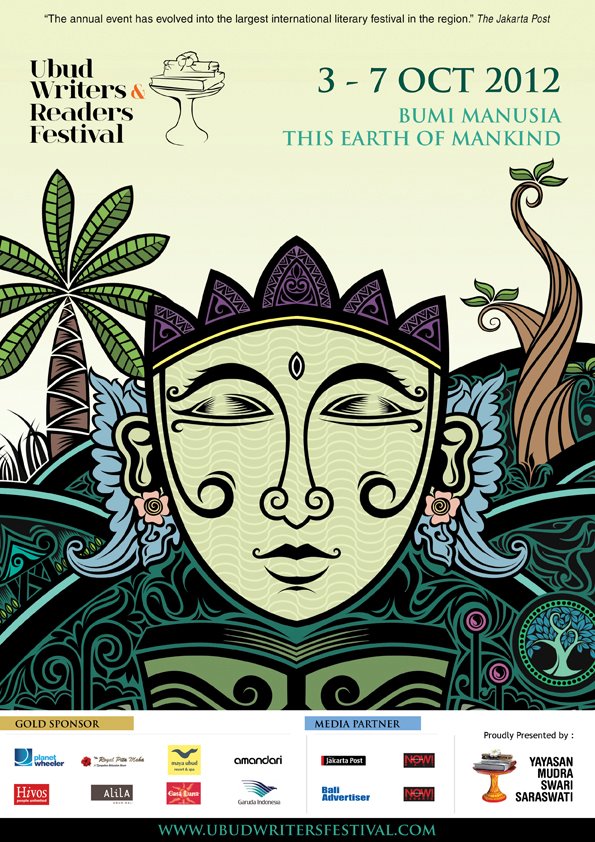 Several events have been planned to allow festival-goers the opportunity to meet with visiting writers, while a long list of workshops will cover poetry and prose, as well as travel writing and screenwriting. The festival will also include an evening with musician and novelist Nick Cave, and lunch with Nobel Peace Prize winner and former president of East Timor, José Ramos Horta.
Pulitzer Prize-winner Jeffrey Eugenides will make an appearance, but the festival's headliner will be Australian-born Anna Funder, author of All That I Am and Stasiland. "All That I Am remains one of the most intensely memorable, disturbing and rewarding books I read in 2011," says the festival's director, Janet de Neefe. "I was moved by both the story and the skill with which it was written."
The Ubud Writers and Readers Festival takes place between October 3-7. Tickets for one-off events and passes for all four days can be obtained from the festival website.