Treat your loved ones to a memorable meal or drinks at these swoon-worthy spots around Singapore.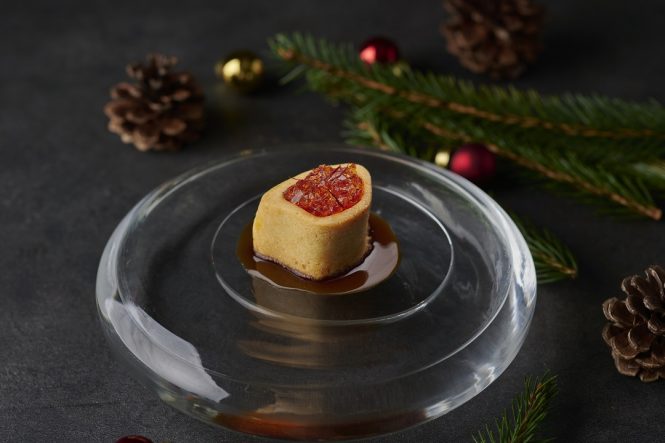 Founded by chef-restaurateur Beppe De Vito with the aim of elevating Singapore's Italian offerings, ilLido Group stands out for its collection of bars and restaurants, two of which have earned Michelin stars. This festive season, home deliveries, gift vouchers, and special menus provide an indulgent year-end dining experience and a taste of la dolce vita.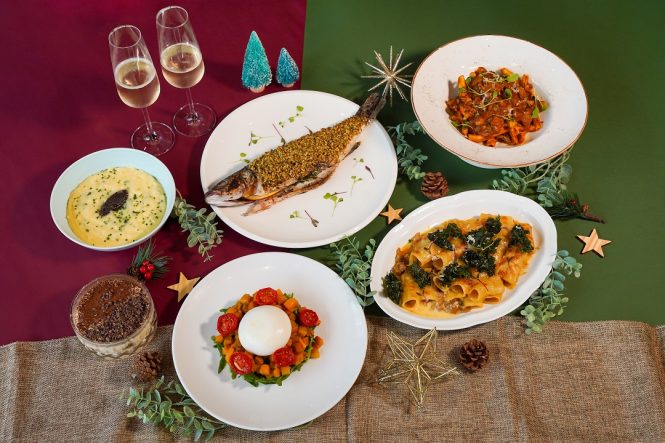 Amò
Authentic Italian traditions meet modern cooking techniques at this elegant eatery on Hong Kong Street. Families can enjoy a decadent Christmas Day and New Year's Day lunch through a four-course shared menu consisting of eight dishes, priced at S$68 per person.
On Christmas Eve and Christmas Day, another option is a three-course dinner menu (S$88 per guest) of no less than 10 sharing dishes. Patrons can look forward to a selection of canapés like tuna tartare, burrata campana, slow-roasted ibérico pork neck, and pizza with citrus-cured salmon, followed by hearty pastas such as baked rigatoni or an oven-roasted Augustus prime rib as a main. Dessert-lovers are also in for a treat as the traditional Italian Christmas cake gets a twist in the panettone soufflé. A similar four-course New Year's Eve dinner menu with eight dishes costs $128 per person.
Hosting the celebrations at home? Amò's customizable Festive Party-At-Home Bundles allow you to pick from a tantalizing selection of crowd-pleasing specialties. Available for the month of December, each bundle is priced at $248 and includes three antipasti, one pasta, one Christmas roast with two sides, plus a dessert.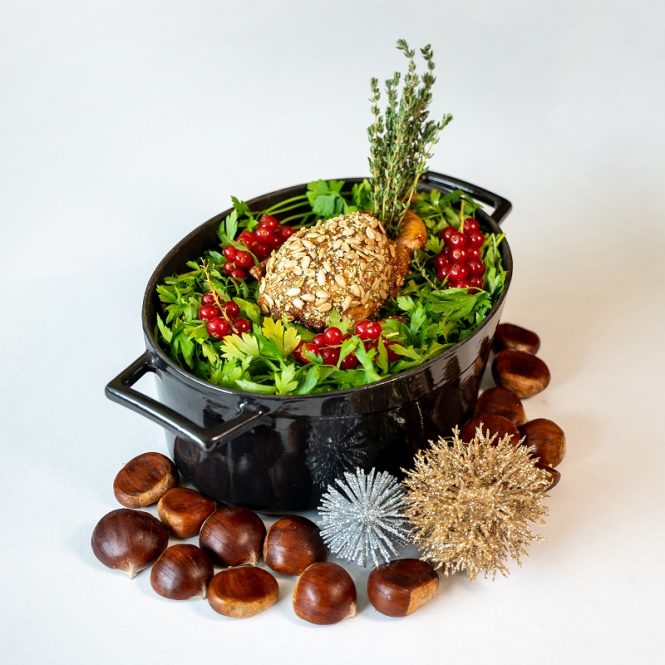 Art di Daniele Sperindio
Singapore-based gourmands will surely have heard of Art, a one-Michelin-starred venue inside the National Gallery. The finest creations of chef-owner Daniele Sperindio are spotlighted in the five-course lunch and seven-course dinner options for Christmas Eve and Christmas Day; priced at $298 per person, dinners come with a complimentary glass of Esprit Nature NV Henri Giraud Champagne.
Alternatively, you can make the final meal of the year an unforgettable one by booking a table on December 31 ($388 per person). The seven-course dinner menu includes the signature 32-egg yolk taglierini with Alba white truffle, Maimoa lamb rack, and a dessert of Viennetta topped with burnt buffalo milk, caramelized cacao nibs, and whiskey.
Art Bar's mixologists have created a trio of New Year cocktails at $26, but if it's uninterrupted views of the New Year's fireworks you're after, countdown packages for four at the Coleman and Padang decks are priced at $600 and $800, respectively, with an additional charge of $150 per person. The Coleman package includes a bottle of Esprit Nature NV Henri Giraud Champagne, a bottle of spirit and a platter of bar snacks. The Padang package, meanwhile, guarantees a bottle of Blanc de Blanc NV Ruinart, a bottle of spirits, and a platter of bar snacks.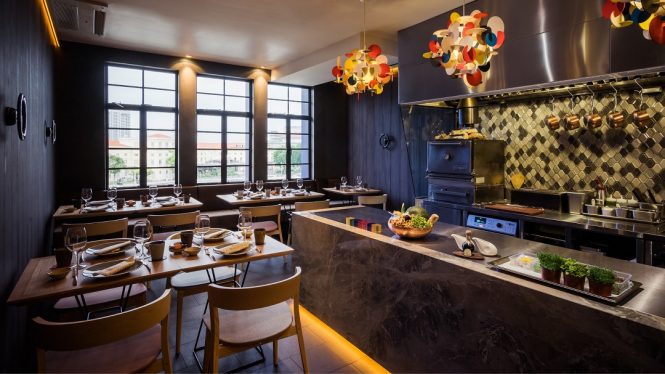 Braci
The private kitchen–style setting at one-Michelin-starred Braci lends itself especially well to intimate gatherings. Seasonal fall and winter ingredients are championed in the festive menus created by chef Matteo Ponti, who has called Singapore home for the past eight years. An exclusive five-course Christmas Eve lunch is available at $188 per person, while the seven-course dinner that night costs $328 per head, with each guest receiving a glass of Esprit Nature NV Henri Giraud Champagne on the house.
Diners who come on December 31 can admire the fireworks up close from Braci's rooftop in the heart of bustling Boat Quay. They'll get to choose between two seatings for New Year's Eve Dinner: the first encompasses five courses at $278 per person, while the second seating promises a seven-course feast ($388 per diner) with a complimentary glass of Esprit Nature NV Henri Giraud Champagne.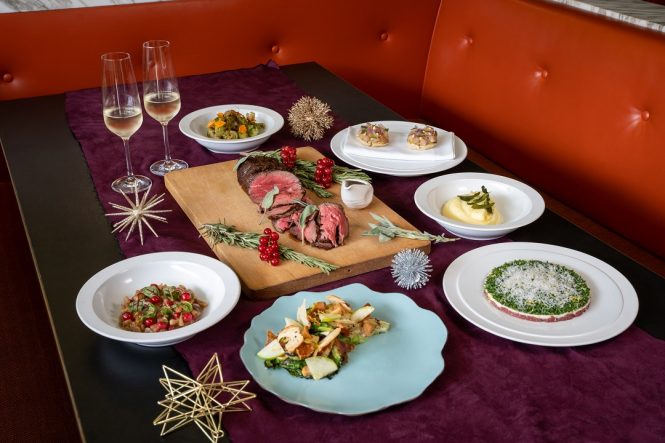 GEMMA
Premier social dining destination GEMMA will be serving a special four-course menu for Christmas Eve and Christmas Day, when patrons can feast on thick T-bone Fiorentina steaks, homemade tagliolini, a starter of charcoal-grilled Spanish octopus, and a dessert of blood orange tart at $148 per person. Revelers wishing to take it one step further should opt for the Champagne brunch sharing menu, which includes free-flow Louis Roederer 242 Champagne, is offered at $168 per person.
For New Year's Eve, the sumptuous four-course sharing dinner menu at GEMMA features Jack's Creek beef tartare, hand-shaped celeriac tortelli, T-bone Fiorentina steak served with roasted chestnut stuffings, and a blood orange tart. This is priced at $198 per person and comes with a glass of Esprit Nature NV Henri Giraud Champagne.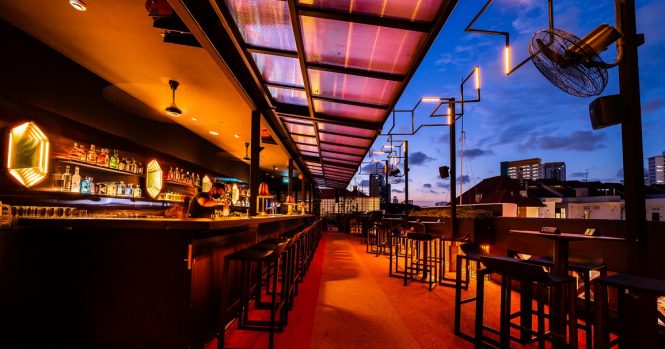 Levant
Perched on the rooftop of a conservation shophouse in Tanjong Pagar, Levant is just the place to get together with friends and loved ones over mouth-watering food and drinks. Mediterranean-inspired mezze plates, perfect for sharing, run the gamut from smoky baba ganoush and beef kofta sliders to kale borek with spiced honey and sesame. There's also a selection of specially curated festive cocktails (at $24 each) for the month of December; must-tries on the list range from the rum-based cocktail Pine Tree to Santa Claus, a concoction of Botanist gin, lychee liqueur, prosecco, and soda.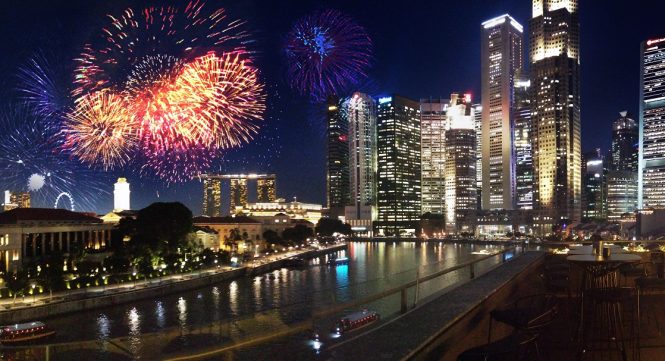 Southbridge
Given its panoramic views of the Singapore skyline, this fifth-floor alfresco cocktail bar at Boat Quay makes for an ideal spot to watch the New Year's Eve fireworks as you raise a toast to the arrival of 2023. Throughout the month of December, an enticing range of festive takes on Southbridge's signature classics will be available at $28 per glass. One such tipple is the NYE Tropical Sunrise — a refreshing blend of tequila bianco, passion fruit, and kaffir lime. Want more bang for your buck? Special two- to three-person bundles are priced at $288.
Festive gift vouchers from ilLido Group are being sold until December 15. These will save you 10 percent off all purchases, and deliver an additional five percent discount for orders above $300 at Amò, Gemma, Southbridge, and Levant, and orders above $500 at Art di Daniele Sperindio and Braci.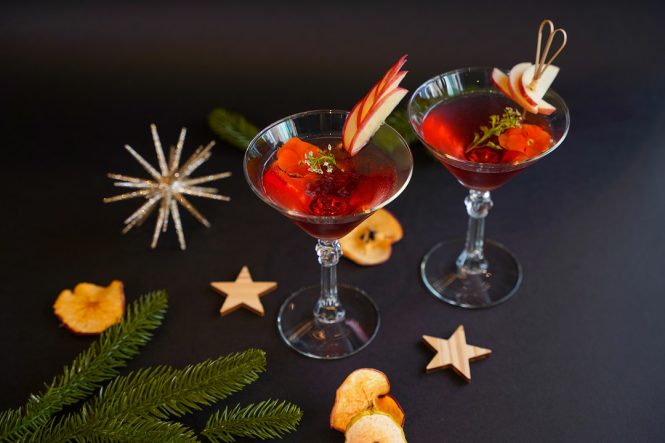 This article was brought to you by ilLido Group.