A new initiative aims to make the most out of being at home with one-of-a-kind virtual experiences.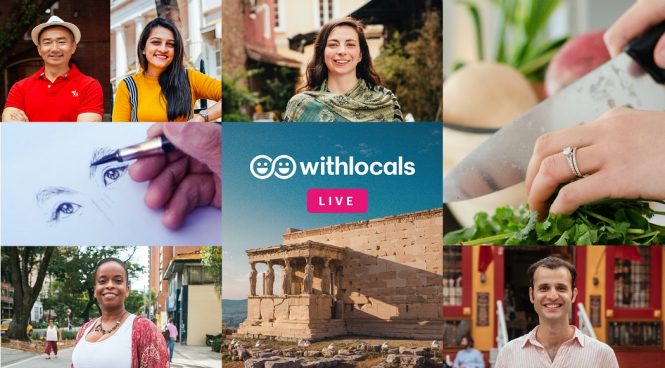 Looking for a cure to your wanderlust even though you can't travel for the foreseeable future? Experiential travel booking platform Withlocals thinks it has just the thing. Founded in the Netherlands in 2013, the company has recently launched a suite of live-streaming experiences, Withlocals LIVE, that aims to connect homebound travelers with people from around the world who share similar interests and passions.
Currently, the website showcases 33 online experiences hosted by locals from more than a dozen cities worldwide. You can, for instance, try out a Malaysian cooking class run by a mother-and-daughter team in Kuala Lumpur, or take a virtual tour of the Vatican Museum with a Roman art historian. Discussions about Greek mythology, Spanish guitar lessons, and apertivo workshops are among the many other options.
"The biggest takeaway from each experience," Withlocals said of the initiative in a press release, "will be that you feel like you shared an experience, learned something new, and, most importantly, that you connected with the people around you and with other cultures around the world—without leaving your home."
To get started, simply head to the website and browse the offerings, then contact a host to arrange a time and date for your booking. Each live stream is privately held and lasts from one to two hours, depending on the experience. Whichever you choose, it's bound to add a bit of cross-cultural excitement to your days of home isolation.