Above: The Silver Spirit rests while passengers enjoy the volcanic island of St Lucia.
Below: Silversea's new president of Europe and Asia-Pacific, Steve Odell.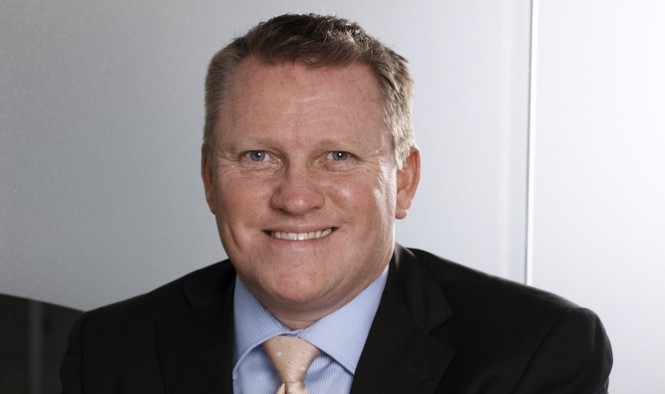 It is a well-worn cliché that luxury cruises exist predominantly to ferry Americans and Europeans in their twilight years from one agreeable Mediterranean destination to the next. Instead, the reality is that for years operators have been marrying adventurous excursions–­ from the coastal jungles of Central America to the icecaps of Antarctica– with first-class service and luxuriously appointed cabins. It should come as no surprise, then, that Asia is embracing this form of travel at a rate of knots.
Few people are better qualified to comment on this emerging trend than Silversea's Steve Odell. Silversea was founded in 1994 by Rome's Lefabrve family and Odell has recently been promoted to president of Europe and Asia-Pacific. DestinAsian caught up with him to find out what you can expect when you set sail with Silversea.
DestinAsian: We're interested in the extent to which the Asia-Pacific market is growing for Silversea. Could you comment on the countries and demographic driving that growth?
Steve Odell: Asia Pacific currently accounts for almost 20 percent of Silversea's overall business.  This has grown from just three percent in 2002/03 and we believe this will continue to rise to 25 to 30 percent in the medium term.  Our Asian guests are slightly younger in age (40 plus) than the company's overall profile (which has recently come down from 63 years to 58 years). We are specifically targeting a growing number of travelers from the emerging Indian and Chinese markets.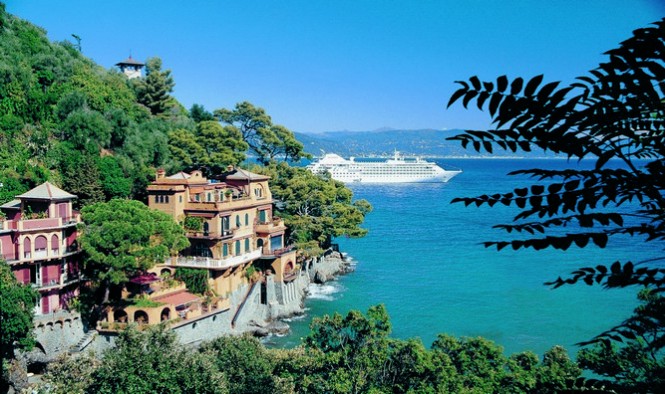 DestinAsian: How has the luxury cruise market –and Silversea in particular– performed in the last five years?
SO: Cruising is currently the fastest growing sector in the travel industry.  As the sector has matured, the demographic has changed and distinct niches have emerged to meet consumer needs. Wellbeing is of prime importance to the luxury traveler today. Top-quality spa facilities are high on our agenda as a vital service to our guests, hence we have just launched our own spa brand, The Spa at Silversea.
DestinAsian: What are the major differences between customers in Asia and Europe/United States?
SO: Millions of dollars are being invested in promoting cruise tourism in Asia, and ports are increasingly developing to offer seamless passenger services that go hand-in-hand with a luxury cruise brand. Asians prefer shorter cruises, which range from 7 to 10 days, and we have started to introduce more of these to attract a bigger local customer base. We are continuing to develop our highly successful expedition brand with new itineraries that include West Africa, Greenland and the Canadian Arctic, and Central America, as well as the popular "sell-out" Antarctica series.
Essentially our guests, whether from East or West, are buying a European travel experience at the top end of the market.  As the 'Gucci' of the travel business, we sell our Italian heritage and values as the 'experience' of traveling with Silversea.
The Asian market is in its infancy but there is a high propensity to travel. Asians are the largest purchasers of luxury goods worldwide and there is considerable wealth that is easily identifiable for us to target in the various markets of the region.
DestinAsian: Silversea has recently acquired a new vessel. Could you tell us what plans you have for it?
SO: The 4077-tonne Galapagos Explorer II offers the stylish elegance of a mega-yacht. All of its 50 spacious suites feature ocean views and 24 have private balconies. Public spaces include a restaurant, piano bar, library and Internet station, main lounge, outdoor bar, two outdoor whirlpools, and a marine observation deck.
The current program of four- and six-night itineraries will continue to operate through to September 2013. Itineraries in the Galapagos region after that date will be announced in the coming months.
DestinAsian: What has been the most extraordinary thing to have happened on one of Silversea's vessels?
SO: Silver Whisper was chartered by the Kremlin and used by President Putin to host a dinner for 52 world leaders to mark the 300th anniversary of St. Petersburg.
DestinAsian: What are the company's general plans for the future?
SO: The acquisition of Canodros, the specialist Ecuadorian tour operator, will enable Silversea to expand the Expeditions brand. The addition of this second vessel sets to offer year-round unique luxury expedition voyages in the Galapagos archipelago. It also allows Silversea the opportunity to offer a broader range of itineraries to adventure travelers, encompassing some of the world's most desired and least explored regions.