For the second installment of our "Asia on the Page" series, we spotlight travel narratives on the vast and endlessly diverse country by local authors or members of the Indian diaspora.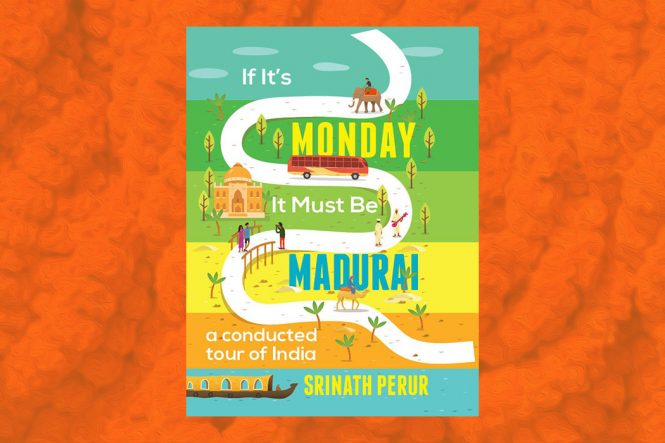 If It's Monday It Must Be Madurai: A Conducted Tour of India, Srinath Perur (2013)
This eye-opening and often hilarious account by a Bangalore-based travel writer details his experiences and observations while on 10 package tours in the company of strangers. Srinath Perur challenges the prevailing view among seasoned globetrotters that the conducted tour is "the lowliest form of travel," applying his journalistic chops to an eight-day temple-hopping excursion across Tamil Nadu, a camel safari in Rajasthan; a visit to Dharavi, Mumbai's largest slum; plus a heartwarming trip done with idealistic younger vacationers to the northeastern states of Assam and Meghalaya. Two chapters are dedicated to Indian tour groups on overseas junkets: the author heads to Uzbekistan in a cohort of 34 men, most of whom have signed up for the promise of "boom-boom" (sex) in the anonymity of a foreign country, and joins a 15-day trip that races through eight European nations on an overland whistle-stop tour between London and Milan. Through his entertaining stories, Perur offers an insightful look at the nature of mass tourism today.
Find it here on Amazon.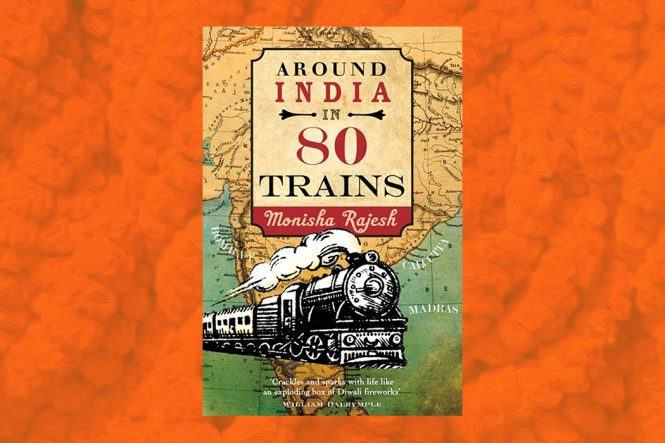 Around India in 80 Trains, Monisha Rajesh (2012)
Inspired by Jules Verne and memories of the three years she spent in Chennai as a child, British journalist Monisha Rajesh reconnected with her ancestral roots in the winter of 2009 by going on an epic 40,000-kilometer odyssey down India's railway network. Along with her chosen travel companion, a photographer friend dubbed "Passepartout" who challenges her worldview from the get-go with his militant atheism, she traverses the length and breadth of the country over the course of four months. Rajesh revels in the luxury of the Golden Chariot, braves Mumbai's infamously jam-packed commuter trains, marvels at the similarity between a vintage steam locomotive on the Darjeeling Himalayan Railway and Thomas the Tank Engine, and hops aboard the Lifeline Express, a hospital on wheels that provides a vital service for millions of rural Indians without access to medical care. Along the way, she meets a colorful cast of characters from all walks of life, creating a captivating portrait of India as seen through the eyes of a second-generation emigrant.
Find it here on Amazon.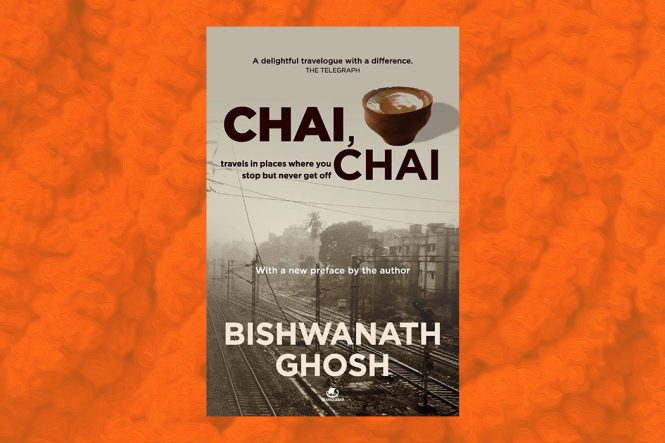 Chai, Chai: Travels in Places Where You Stop But Never Get Off, Bishwanath Ghosh (2012)
Train travel is also a major theme in this hugely popular book from Indian journalist Bishwanath Ghosh, who embarks on a journey from Kanpur, a major city in the country's northern "Hindi Belt," south to Chennai. His focus? Seven forgotten small towns that are home to key railway junctions, places most travelers simply pass through, alighting only to change trains for their final destination. Ghosh's first-person narrative brings the clamor of these railway stations and platforms to life, and chronicles his encounters with local people to uncover stories "nobody ever steps out of the station to listen [to]." At each stop, the writer goes in search of a hotel to stay in and heritage buildings to explore; he also samples the street food, nurses his love for whiskey in local bars, and occasionally shares a meal with strangers. The bulk of the book is set in the North Indian towns of Mughal Sarai, Jhansi, and Itarasi—South Indian readers may be less satisfied at Ghosh's depictions of southern settlements and his not-so-successful attempts to scratch beneath the surface, understandable in part due to an unfamiliarity with languages like Tamil and Telugu.
Find it here on Amazon.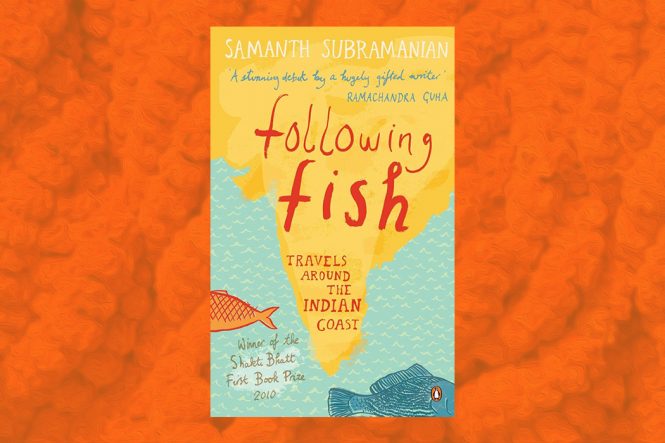 Following Fish: Travels Around the Indian Coast, Samanth Subramanian (2004)
"Fishing is still elemental in the most elemental sense of the word—an activity composed of water and air and light and space, all arranged in precarious balance around the central idea of a man in a boat, waiting for a bite." So writes Samanth Subramanian in this enlightening exploration of how saltwater fish is caught, prepared, eaten, and revered across India. The book starts off in the markets of Kolkata to shop for the celebrated hilsa, a relative of herring, and looks at the Bengali obsession with the fish. Subramanian then veers inland to Hyderabad to meet a family that treats asthma patients by giving them a live, medicine-stuffed murrel to swallow on an annual basis. Other chapters transport readers to Tamil Nadu, whose Parava fishing community practices a syncretic form of Catholicism, before continuing westward to uncover the important role of spiced karimeen fish served up in Keralan palm toddy shops. Farther up the coast in Karnataka, the author describes the preparation of Mangalore's bangda curry (made with Indian mackerel) in mouth-watering detail, while a big-game fishing episode in Goa brings to mind Hemingway's The Old Man and the Sea. Readers will come away with a new perspective on Mumbai, where Subramanian attempts to track down the near-forgotten cuisine of the city's long-established Koli fishermen. Finally, no seafood dishes are profiled in the closing chapter on majority-vegetarian Gujarat, though the author does shine a light on local boat-building techniques and traditions.
Find it here on Amazon.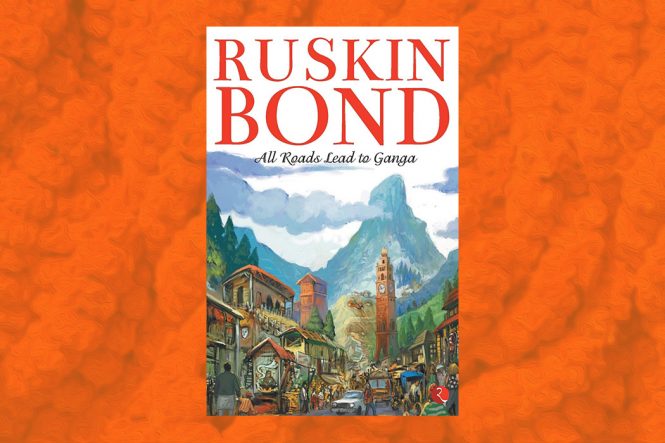 All Roads Lead to Ganga, Ruskin Bond (1992)
One of the most prolific and eminent authors in India today, Ruskin Bond's 1992 travel memoir offers a nostalgic look back on his own encounters with the country's sacred "Mother River," the various places he has visited or lived in nearby, and the people of those areas—all over a period spanning more than 40 years. All Roads Lead to Ganga is an homage to the beauty of the Himalayan landscape found along the upper Ganges: Bond waxes lyrical about the mighty mountains and deep valleys, the abundant flora and fauna of both Uttarakhand and Himachal Pradesh, the villages and dharamshalas (public resthouses or shelters) at various shrines, and reflects on the state of the Ganges at the confluence of its two headstreams, the Alaknanda and the Bhagirathi. Peppered with anecdotes gleaned from various stages of Bond's life, including his boyhood in the Dehradun of the 1940s, this book reminds us of the simple joys of living in nature.
Find it here on Amazon.