Dive into the history and the myriad contradictions of the world's fourth-most populous nation through these non-fiction narratives.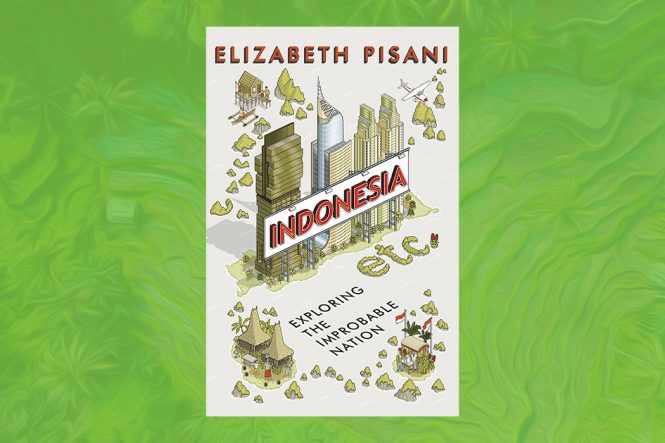 Indonesia Etc.: Exploring the Improbable Nation, Elizabeth Pisani (2014)
This seminal book on contemporary Indonesia is equally suited to readers unacquainted with the country and those who know it well. Pisani was posted to Jakarta as a Reuters reporter from 1988 to 1991, and, after training as an epidemiologist, returned a decade later for another four years to work as an advisor to the Indonesian Ministry of Health. Indonesia Etc. chronicles her experiences between 2011 and 2012, when she undertook a 13-month odyssey across the archipelago in an effort to track down her long-lost interview subjects and discover the common thread binding more than 360 ethnic groups under the banner of a single nation. Pisani's passion for Indonesia and its people leaps off the page: she describes the country as one giant "Bad Boyfriend," writing that "however much you sometimes want to slap him, you always want other people to admire this wild and exotic beast, to wish they knew him better."
Find it here on Amazon.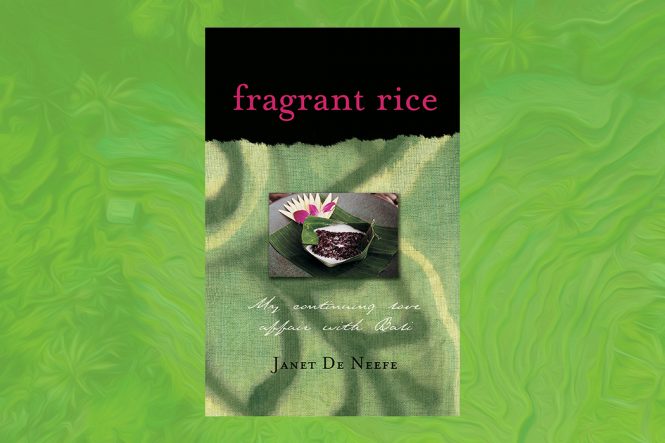 Fragrant Rice: My Continuing Love Affair with Bali, Janet DeNeefe (2003)
Known as the founder of the famed Ubud Readers and Writers Festival and its younger sibling, the Ubud Food Festival, Melbourne-born Janet DeNeefe upped sticks and moved to Bali more than 30 years ago, marrying a Balinese man and settling down in Ubud when it was not yet heaving with day-trippers from hotels in the island's south. Fragrant Rice is an entertaining account of DeNeefe's experiences as she adapted and immersed herself into another way of living; it also serves as a cultural narrative packed with insights into Balinese traditions and the long-standing rituals behind the preparation of food. And since the book contains no less than 115 recipes handed down through generations of her husband's family, DeNeefe's memoir has drawn comparisons to the New York Times bestseller Under the Tuscan Sun.
Find it here on Amazon.
Nathaniel's Nutmeg: How One Man's Courage Changed the Course of History, Giles Milton (2000)
It seems unthinkable for an ingredient now relegated to an everyday kitchen spice, but back in the 17th century, nutmeg was worth more than its weight in gold in London and Amsterdam, where it was believed to be a cure-all for all kinds of ailments from the common cold to the plague. Milton's swashbuckling tale recounts the historical conflict between the English and the Dutch to control the lucrative spice trade of Maritime Southeast Asia. The title takes its name from the obscure English adventurer Nathaniel Courthope, who was hired by the British East India Company to stake out its claim to Run—the sole portion of the nutmeg-producing Banda Islands (now part of Indonesia's Maluku province) not yet controlled by the brutal Dutch forces. Courthope ultimately died in his unsuccessful attempt to secure the isle, and England eventually agreed to swap Run for Manhattan in 1667. Reading Nathaniel's Nutmeg will make you thankful for the miracle of modern medicine and the fact that oceanic travel no longer involves months at sea aboard a wooden sailing ship, subsisting on a basic diet of hard biscuits and preserved meat while facing the risk of contracting scurvy and the "bloody flux" (dysentery).
Find it here on Amazon.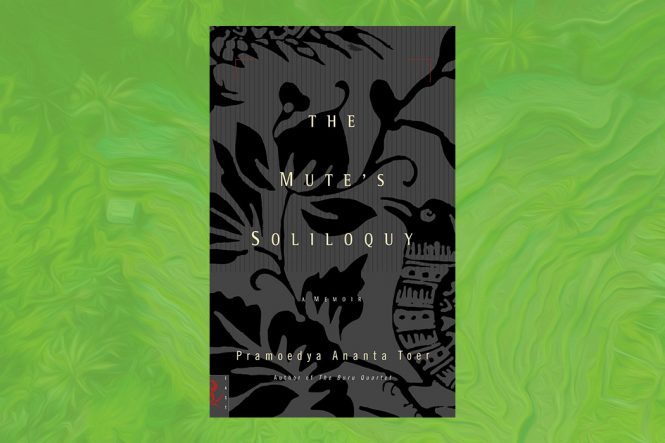 The Mute's Soliloquy, Pramoedya Ananta Toer (1999)
Those nursing an interest in the modern history of Indonesia should pick up this moving memoir by the author behind the acclaimed Buru Quartet. Considered the country's greatest modern novelist, Pramoedya Ananta Toer was an outspoken critic of both Sukarno, its fiery and charismatic first president, and his successor Suharto, who ruled for more than three decades as the head of a kleptocratic military dictatorship. This is no conventional autobiography as it is made up of Pramoedya's personal essays, letters, and journal entries smuggled out from the prison camp where he spent 14 years doing forced labor on the far-flung island of Buru. In this book, he reflects on the strong influence of his parents as well as the Japanese occupation during World War II, his two marriages, the anti-Communist Indonesian genocide of 1965-66, and dwells on hot-button topics like religion and politics. The Mute's Soliloquy was first published in Dutch in 1989, though its English translation did not come out until a decade later (the 1995 Indonesian edition was predictably banned as Suharto was still in power at the time). Pramoedya's memoir testifies to the strength of the human spirit in the face of persecution, and is deeply relevant for our times, as Indonesia's civil society pushes back against the development-led policies of a "reformist" president who has paid scant attention to human rights.
Find it here on Amazon.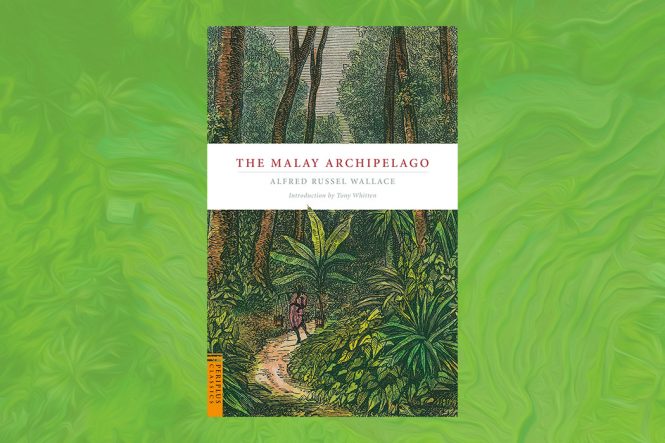 The Malay Archipelago, Alfred Russel Wallace (1869)
Though Charles Darwin is a household name for his contributions to the science of evolution, not enough credit is given to his contemporary, the intrepid British naturalist Alfred Russel Wallace, who independently developed the same evolutionary theory in parallel. The Malay Archipelago recalls his scientific explorations made in Southeast Asia over the course of an eight-year period from 1854 to 1862, during which he collected more than 125,000 specimens of native fauna. Writing in the jungled interior of eastern Indonesia's Aru Islands, he enthuses over a specimen of the Greater Bird-of-paradise (Paradisaea apoda) in "perfect plumage," before declaring, "thus one of my objects in coming to the far East was accomplished." Wallace also details the landscapes, cultures, and habits of local people on the various islands he visits; some passages still ring true today. After venturing into Bali's fertile countryside, he writes that he "had never beheld so beautiful and well-cultivated a district out of Europe." At one point, after renting a village house on the island of Halmahera, Wallace alludes to a laissez-faire approach to time and commitments that will be familiar to anyone who has lived in modern-day Indonesia. "[The owner] came every day to talk and look at me; and when I each time insisted upon his immediately mending the roof according to contract, all the answer I could get was, "Ea nanti" (Yes, wait a little)."
Find it here on Amazon.