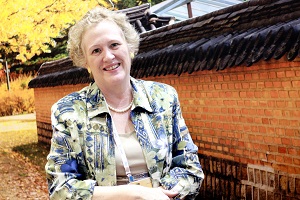 Maureen O'Crowley on Seoul, South Korea
Executive director/MICE division, Seoul Convention Bureau
Must Visit: I find it amazing that Seoul has five royal palaces which are all 600 years old. You have the Gyeongbokgung, Changgyeonggung, Gyeonghuigung, Deoksugung, and Changdeokgung. They're quite intriguing as they pull that traditional, magical past of royalty and majesty. For a lot of people, they are also looking for the trendy side of Seoul and that's just as easy to find. You can have one foot in the palace at one moment and turn around and already be transported to a modern shopping district.
Must Eat:  I love bulgogi (beef barbecue) and kalbi (short ribs), which are kind of interactive meals as you need to have it barbecued in front of you. One of the famous areas for good barbecues is the Mapo District at the northern side of Seoul. All the refillable side dishes that come with your Korean meals are also amazing. Some people worry that they will get charged for every single one of them, but all of these side dishes are actually complimentary.
Must Do: In modern pop culture, one of the newest attractions we have is called "K-Live", which is a hologram concert of all the famous Korean performers. I was skeptical at first when I came to see it, but the technology of the hologram is fascinating and it was fun. The young girls were all going crazy; it was as if the artists were right there in front of you and you can touch them. These K-Live concerts can be found inside the Lotte FitIn shopping center.
Read other recommendations: