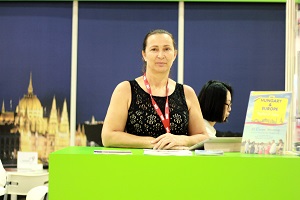 Maria Vas on Hungary
International market development manager, Hungarian Tourism Ltd.
Must Visit: Walking along The Castle District and seeing the 300-year-old Buda Castle is an experience. Very close to the castle is the famous Matthias Catholic Church, which is built in Gothic style. Nearby is the Fisherman's Bastion and from the towers and terrace, you will have a wonderful view of the Danube River, the Pest sid,e and the House of the Parliament.
Must Eat: Hungarian cuisines are very close to Asian flavors because we use a lot of spices such as onions, garlic, and paprika. Beef goulash, a traditional soup or stew of meat and vegetables, started in Hungary and it's a staple among locals. In downtown Budapest, you can walk along Váci Street to find various restaurant options such as Restaurant Rustico which serves very good traditional goulash soup and beef stew. The art nouveau building of The Great Market Hall is another excellent option where you can shop for local products and ingredients which you need for your cooking.
Must Do: See Hungarian cowboys dressed in traditional clothes and play with local farm animals such as the Mangalica pig and the Puli puppies at the Lázár Equestrian Park.
Read other recommendations: