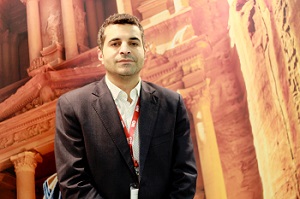 Ahmad Al Hmoud on Jordan
Marketing manager, Jordan Tourism Board
Must Visit: One of the iconic places in Jordan is the ancient city of Petra, one of the wonders of the world. As this is an entire city, you really can't cover it within just a day. And every time I visit there, I still learn something new about the place.
Must Eat: Our local dishes stem from the Levantine cuisine which are typically the mezzes (lots of dishes served in small portions). In downtown Amman, you can find good local restaurants at good prices as well.
Must Do: Experience floating in the Dead Sea, Earth's lowest elevation on land. It's a unique experience that you won't find elsewhere in the world. Bathing in the Dead Sea may also have some physical benefits to help in the treatment of skin and other health problems.
Read other recommendations: