See your favorite cities in a new light and enjoy authentic experiences when you stay with Hilton Hotels & Resorts.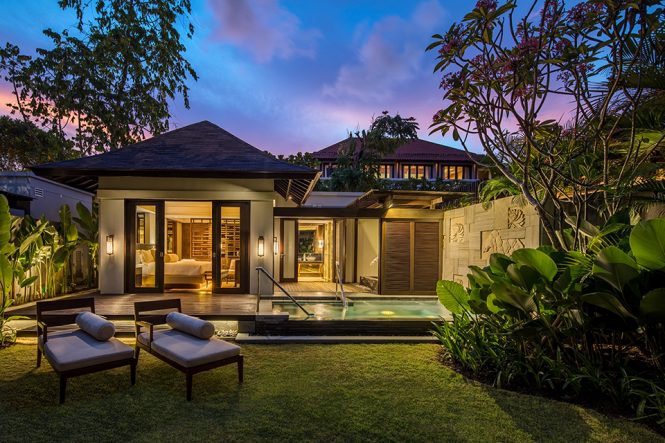 1. Bali, Indonesia
Bali has long been a destination of choice for couples, families, and friends, thanks to its wealth of nature spots—from forested volcanic mountains to iconic rice paddies, and coral reefs. Apart from destination weddings and honeymoons, the Indonesian island is also perfect for yoga and meditation retreats, where one can escape from the bustle of city life. Be spoilt for choice by the number of beautiful properties to stay in, such as Conrad Bali, Hilton Bali Resort, and Hilton Garden Inn Bali. Hilton Bali Resort, in particular, offers stunning ocean views and villas with private pools.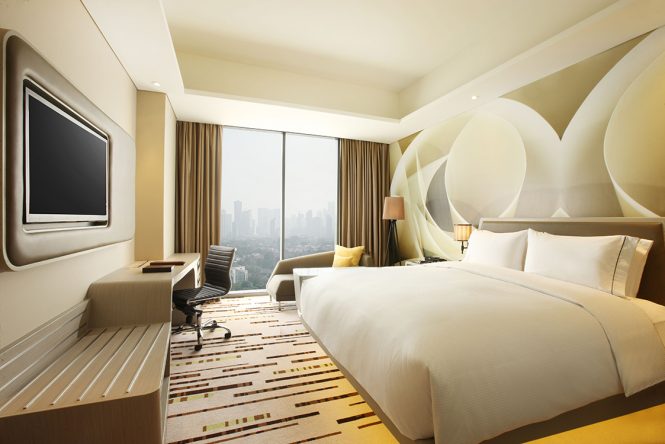 2. Jakarta, Indonesia
The massive capital of Indonesia is a unique mash-up of cultures, local cuisines, and dining experiences unlike any other, due to a historic mix of cultures including Javanese, Malay, and Arab. Travelers will find that this populous city offers everything from museums to top-notch restaurants, and one of Asia's best nightlife and entertainment scenes. For a respite after an exciting day out, check into DoubleTree by Hilton Jakarta-Diponegoro, a hidden paradise complete with modern hotel facilities and the largest hotel's lagoon swimming pool in all of the city.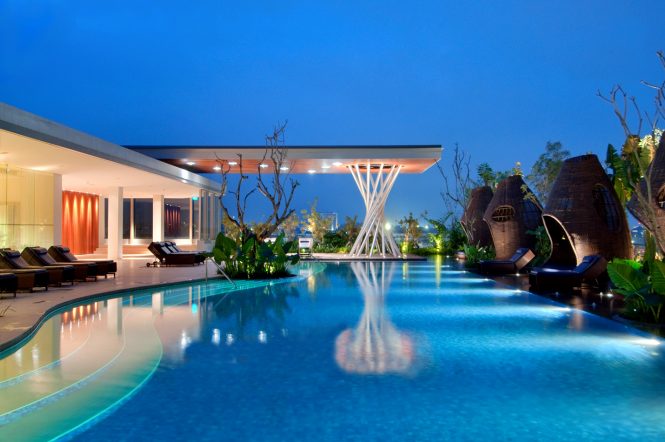 3. Bandung, Indonesia
With temperatures significantly cooler than the rest of Indonesia, Bandung is a large city set amid volcanoes and tea plantations. Here, travelers will be floored by picturesque natural landscapes such as the famous Kawah Putih or 'White Crater' lake, as they embark on fun-filled activities for the whole family. A stay at Hilton Bundung lets one take in these stunning vistas, along with panoramic sights of Tangkuban Perahu Mountain when viewed from the tranquil rooftop swimming pool and sun deck.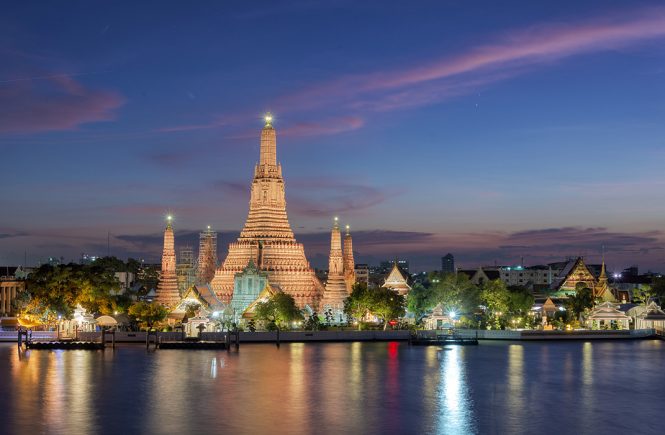 4. Bangkok, Thailand
Shopping paradise, street food haven—there's never a dull moment in the vibrant city of Bangkok, where entertainment, dining, and relaxing awaits. One can marvel at gleaming temples while on a sunset cruise down Chao Phraya River, as well as indulge in tantalizing Thai cuisines at any time of the day. Travelers eyeing a luxurious stay won't be disappointed by the Hilton hotels located across the city, namely Conrad Bangkok, Hilton and DoubleTree by Hilton Sukhumvit or Millennium Hilton Bangkok. Come 2018, the city will welcome the debut of Waldorf Astoria Bangkok, which looks set to be an iconic presence in the heart of the bustling city center.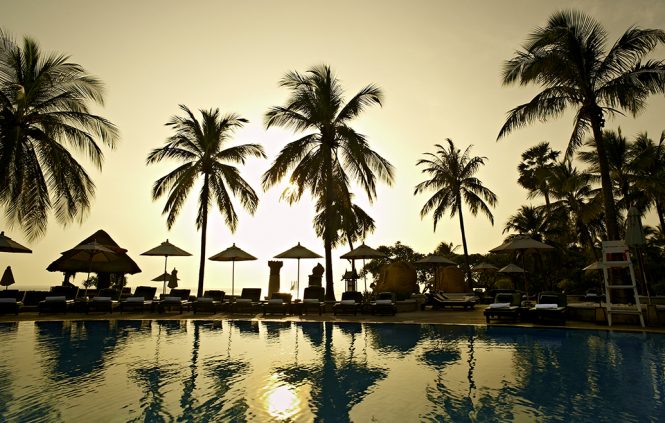 5. Hua Hin, Thailand
Located just a three-hour car ride from Bangkok, the tranquil district of Hua Hin draws hordes of travelers who are attracted to its beautiful white-sand beaches and fresh seafood. Once a quiet fishing village, the seaside city grew into a fashionable escape for residents of Bangkok after the 1920s, when the Thai royal family built summer palaces here. A choice stay is Hilton Hua Hin Resort & Spa, where every room and suite features a private balcony with stunning views of the Gulf of Thailand.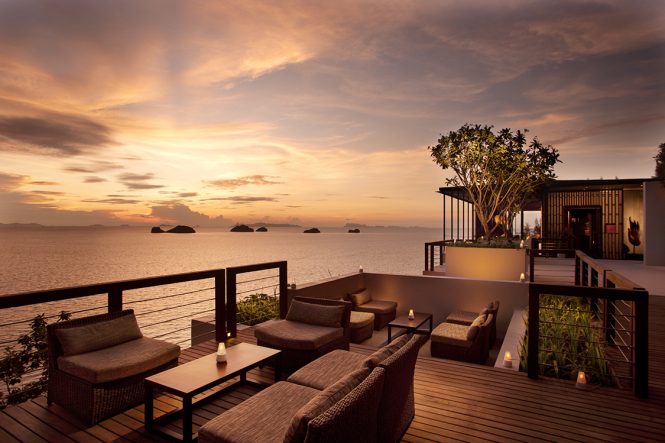 6. Koh Samui, Thailand
Known for its idyllic ambiance, breath-taking beaches, and palm-fringed beaches, the island of Koh Samui exudes a unique charm. A popular attraction on the Thai island includes the beach village of Bophut, which hosts the famous Fisherman's Village, where old Chinese shop-houses line the street. Many have since been converted to trendy boutiques or cafes, serving delightful cuisine. To truly pamper yourself, stay at the luxurious pool villa resort of Conrad Koh Samui, which is surrounded by azure seas and lush forests.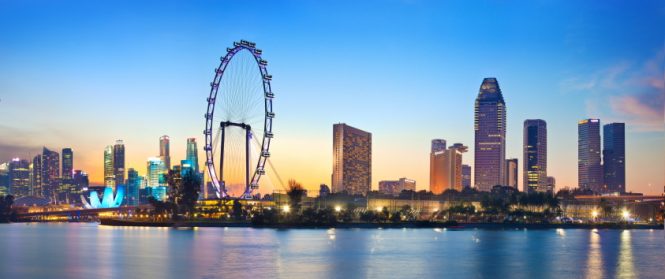 7. Singapore
The island city-state of Singapore is a melting pot of cultures, coupled with a year-round tropical climate. Travelers who've visited continuously rave about its local delicacies which range from affordable and tasty street hawker fare to fine dining establishments. When in Singapore, don't miss out on its world-class attractions, which include the award-winning Singapore Zoo and the lush Gardens by the Bay. Consider staying at Conrad Centennial Singapore, which features modern contemporary furnishings with Asian accents, or Hilton Singapore, which is situated in Orchard Road and within walking distance to the iconic shopping malls Ion Orchard and Takashimaya Shopping Centre. Alternatively, Hilton Garden Inn Singapore, which is situated in the cultural heart of Little India, offers a vibrant experience.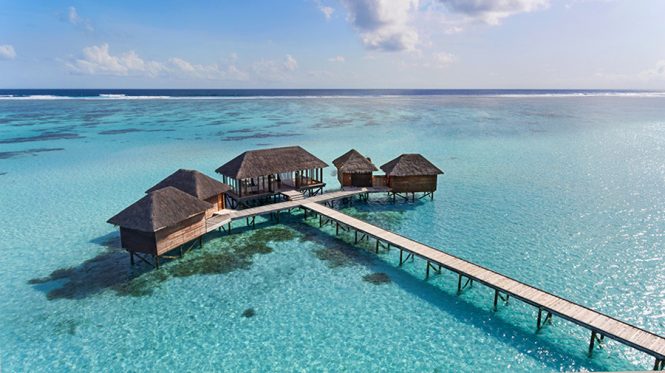 8. Maldives
Tick Maldives off your bucket list of travel destinations in the new year and enjoy barefoot luxury at its best at the Conrad Maldives Rangali Island. Let a seaplane whisk you to the award-winning island resort, where you can escape to paradise with StayInspired.com's curated list of itineraries that reflect a local take on culture, art, food, and adventure. A truly inspired stay is not complete without navigating aquatic gardens, swimming with whale sharks, and a unique dining experience at the world's first undersea restaurant, Ithaa.
9. Myanmar
Home to bustling markets, numerous parks, and lakes, as well as the towering, gilded Shwedagon Pagoda, Myanmar is a beautiful country filled with hidden gems. Travelers can chase golden sunsets at Ngapali and completely unwind amid serene gardens, lagoons, and gentle ocean breezes at the luxurious Hilton Ngapali resort. Alternatively, the newly opened Hilton Mandalay makes a wonderful stay, located on four acres of beautifully landscaped gardens, facing Mandalay Hill and the majestic Royal Palace.
This article is brought to you by Hilton.