Discover the best of locally-designed apparel and goods when you step into these shopping havens.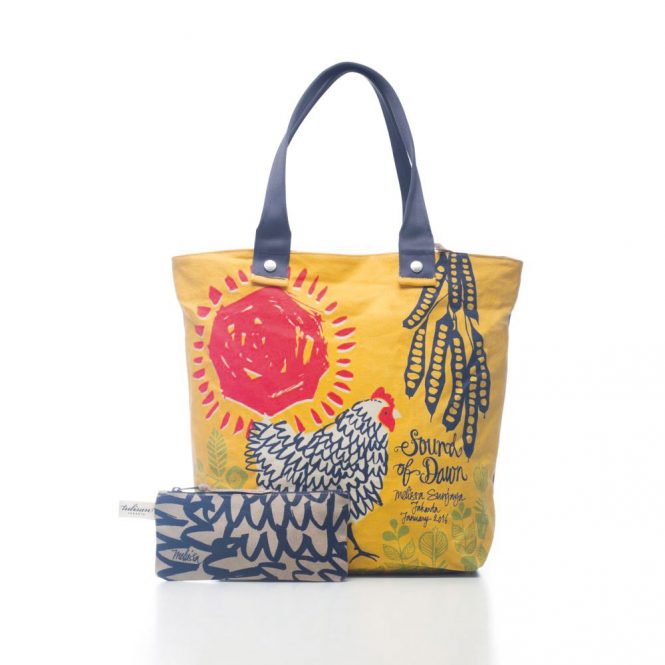 1. Oemah Etnik
Twin sisters Rizki and Rizka Triana founded Oemah Etnik to celebrate Indonesia's traditional fabrics and modernize them for younger generations. Their Senjalaka series, made by local craftsmen in the Central Javanese town of Jepara using a tenun weaving machine, has a color palette inspired by a fading sunset. Meanwhile, the Bramara series provides a contemporary take on the hexagonal batik pattern, which adorns everything from camera straps to obi sashes, tops, and dresses.
2. Pvra
Dainty handmade leather sandals are the specialty of local brand Pvra, launched two years ago by schoolmates Kara Nugroho and Putri Katianda. Available in silver and a black-gold color combination, the Lozen shoe features Pvra's signature three-dimensional beadwork and a mixture of finished leather and linen.
3. Tulisan
Founder Melissa Sunjaya is known for her flowery bags and totes, but Tulisan's repertoire extends to imaginative giclée prints that use museum-quality archival ink and home accessories like aprons and cushion covers. The most unusual gift in the store? A complete anthology of pioneering Indonesian poet Chairil Anwar, decorated with abstract artwork by Sunjaya that conceals hand-lettered verses visible only through the provided red film 
lens.
This article originally appeared in the December 2017/January 2018 print issue of DestinAsian magazine ("Jakarta Rising").