Wellness these days continues to evolve in step with scientific breakthroughs, but there's a growing movement to tap into nature and centuries-old healing traditions to treat our modern ills.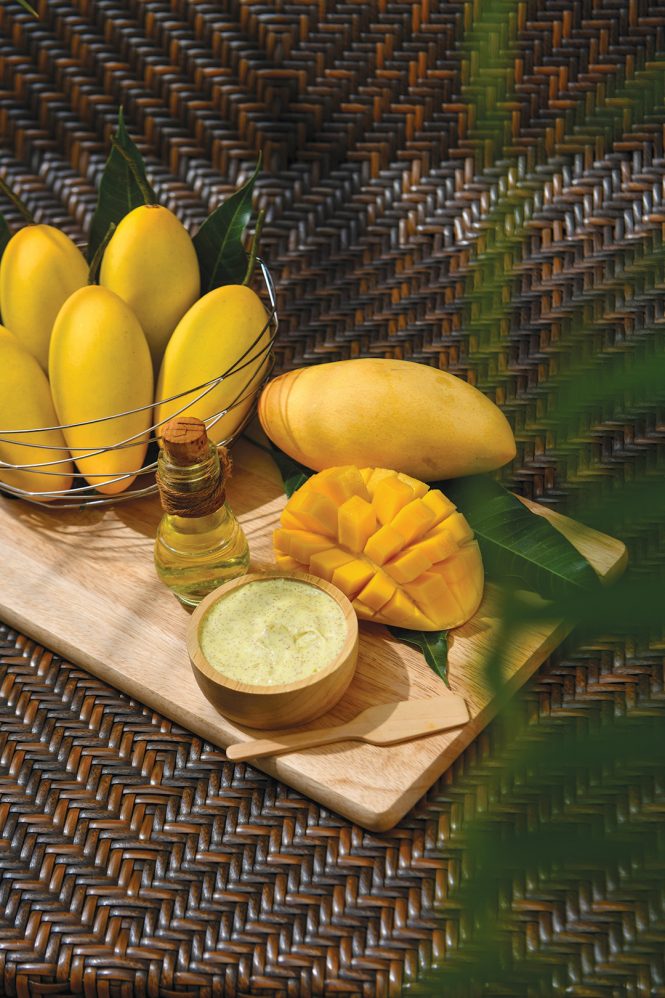 Mango Mania
It's not just market-fresh specimens that mango fans can look forward to on a visit to the Thai capital later this year. Through December, the 25th-floor spa of The Okura Prestige Bangkok is offering the Absolute Mango Revival package, which capitalizes on the aromatic fruit's documented health benefits. Rich in collagen-building vitamin C and armed with powerful antioxidants, mangoes also harbor anti-aging phytosterols known to improve the skin's natural protective barrier. The experience begins with a pampering 30-minute body scrub made of mango extract, rice bran, and apricot seeds to exfoliate and moisturize the skin. For the second part of the treatment, spa-goers can choose either an hour-long or 90-minute aromatherapy massage, using a special oil containing extracts of grapefruit, ginger, lime, and almond.
A New Spa for Sanur
The latest addition to the Hyatt Regency Bali, a longstanding beachfront property that emerged from a top-to-bottom revamp last year, Shankha spa spreads across a verdant garden setting of almost nine hectares, with 10 freestanding spa suites where therapists deliver treatments based on Balinese healing traditions. Each suite comprises a treatment space, dressing room, and vanity area, as well as a private garden with an outdoor lounge, soaking tub, and shower. The grounds have plenty of communal facilities, too. These include a 24-hour gym as well as sauna and steam rooms alongside a 15.5-meter outdoor lap pool. The cherry on the cake? A bar where patrons can enjoy post-treatment drinks of Kombucha and Indonesian jamu concoctions.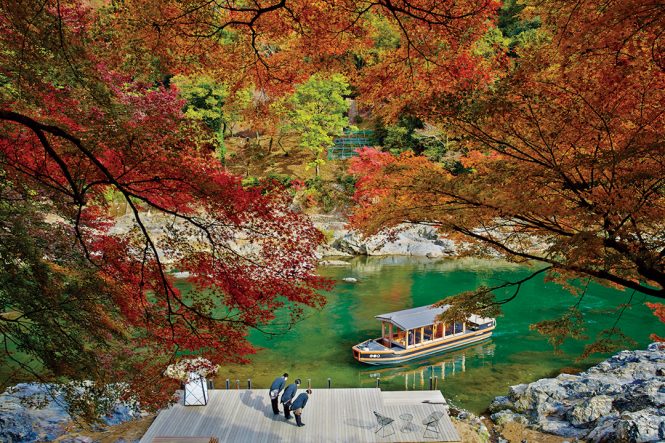 Japan Unplugged
Digital detox stays have recently been introduced at Hoshinoya hotels across Japan, where electronic devices are safely stored away at check-in ahead of multiday cultural and natural immersions. An overnight detox at Hoshinoya Tokyo sees participants sharpen their focus and concentration while learning swordsmanship from a master, paired with meditation to help correct breathing and posture. Meanwhile, Hoshinoya Kyoto's two-day program makes the most of its scenic riverside location in Arashiyama: it encompasses an incense ceremony, morning meditation in a nearby Zen temple, and an hour-long cruise down the Katsura River. Animal-lovers might want to pick the two-night itinerary offered at Hoshinoya Karuizawa in Nagano Prefecture—guests don't just get to go horseback riding, but are also given time to bond with their steeds in the stables.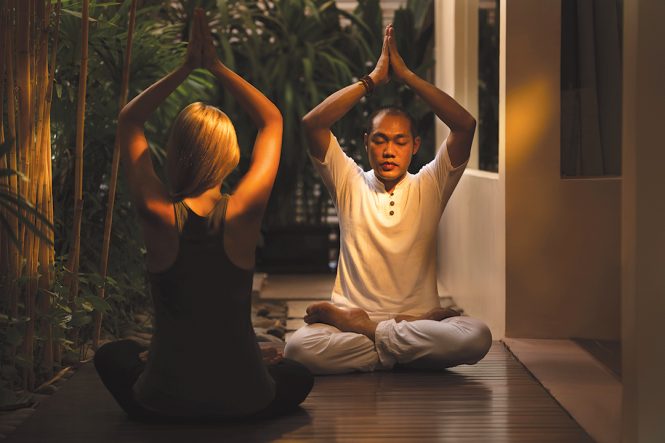 Khmer Immersions
Guests at Cambodia's all-suite Anantara Angkor Resort in Siem Reap hoping for a longer spa experience now have the chance to embark on a series of locally inspired wellness journeys. Lasting between four and six hours, these can be booked on their own or combined to create a personalized four- to seven-day itinerary. The lineup combines a diverse mix of pampering treatments with hands-on activities, ranging from incense stick–making workshops to lessons in creating herbal compresses and lotus origami. For instance, the Dhamma Vicaya experience incorporates a 60-minute massage using the seeds of the indigenous angkunh tree, followed by a mango body wrap, a walking meditation session, and an angkunh keychain–making class. Those in the mood for something more vigorous should opt for the Virya journey, which involves a two-hour cycle through the countryside.
This article originally appeared in the October/November 2019 print issue of DestinAsian magazine ("Natural Selection").