The new planes will feature three distinctive suites in the upper-class cabin.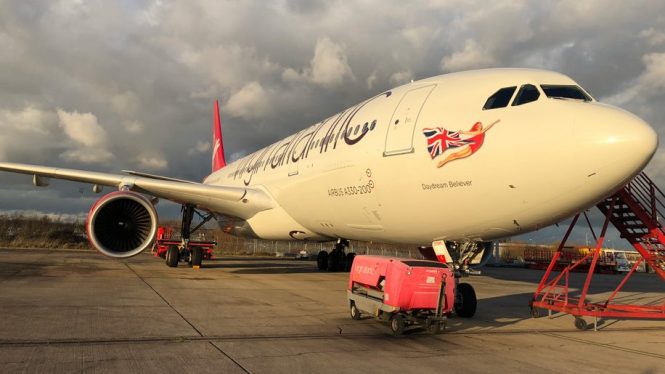 Whether you're flying solo or traveling in the company of loved ones, Virgin Atlantic's new Airbus A330-200 planes will have suites catered for your needs.
On Monday, the airline announced that the new aircraft joining their fleet will feature 19 fully flat beds in upper class (a combination of first class and business class), 45 extra-leg-room economy seats, as well as 222 economy seats.
Apart from being equipped with Zodiac in-flight entertainment and being fully WiFi-enabled, the aircraft also features three distinctive suites in the upper-class cabin.
Perfect for solo travelers, the Freedom and Corner Suites (three per plane) offer good views and privacy. The latter is situated in a snug corner and extra discreet for those who'd like some peace on their flight.
Couples and groups can opt for the Love Suite (three per plane), which have seats located in the middle of the upper-class cabin. Designed for close proximity between passengers, these seats are great for dining and watching movies together.
The aircraft will initially operate flights from Manchester, England to New York, Boston, San Francisco, and Barbados starting March.
More information here.