Whether you're in Hong Kong, Jakarta, or Singapore make sure you don't miss this week's most buzzing events in the city!
City to Wilderness | Sri Lanka
Get in touch with what lies inside Sri Lanka's captivating wildlife sanctuaries through the lens of Nikon photographer Joseph Anthony. See his exhibit in The Haven by Jacada Travel on Wyndham Street that will feature his photos of the "Pearl of the Indian Ocean." Through his exhibit, Anthony aims to communicate the fragility of nature and the need to protect it. Make sure to stop by the especially dedicated area for big cats in honor of the charity The Cat Survival Trust. The exhibition will run until August 30.
In celebration of the 20th anniversary of the city's handover to China, YellowKorner in Central has launched an exhibition that captures Hong Kong's vibrant streets and skyscrapers. Ongoing until August 23, the exhibition will feature works of photographers such as Laurent Dequick, Jorg Dickmann, and local Andy Yeung.
Presented by Popcon Inc., this premier pop culture event held in Jakarta Convention Center is the place to be this weekend. Happening from August 5 and 6, those visiting will have the chance to meet illustrators, comic publishers, game designers, and even film producers. Tickets are available for purchase from here.
Food Mega Festival: Malaysia Food Invasion
For the culinary enthusiasts, here's something exciting to look forward to this weekend. Situated in Dataran Kemerdekaan Shah Alam, the two-day culinary festival is back for the third time, and they've got more food coming your way! Open from 11.30 a.m. until 10.30 p.m. on August 5 to 6, you'll be thrilled to be munching on their massive spread of food stalls while bobbing your head to the live music performances all night.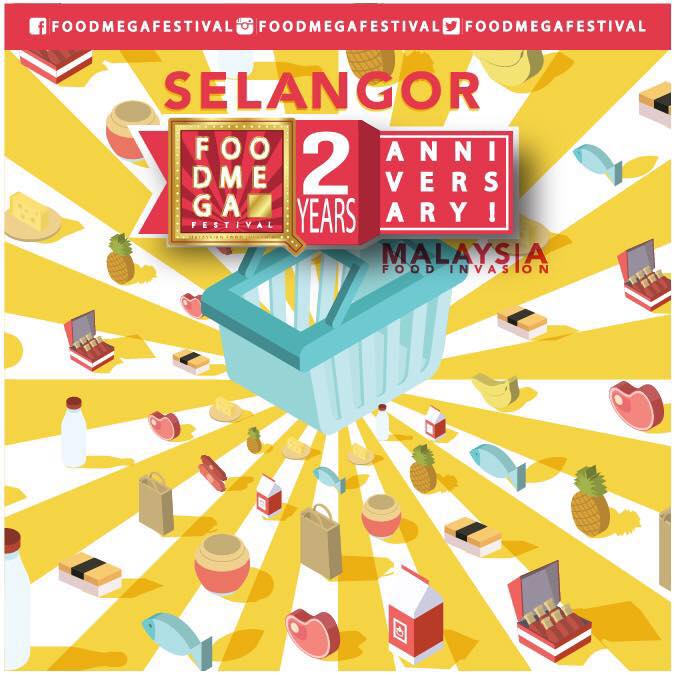 For the first time ever in Southeast Asia, the PlayStation (PS) Experience is coming to Kuala Lumpur this weekend on August 5 at KL Live in Jalan Sultan Ismail. Get the chance to meet fellow gamers, and try out all the newest games in the array of demos. You can try PS4 games such as Detroit: Become Human, Everybody's Golf, and Gran Turismo Sport, among many others. The fair will also be hosting Game Stage Events, where you'll get to meet game developers who will share their insights and upcoming releases.

Singapore Coffee Festival 2017 (SCF)
Back for its second year, SCF will feature a more exciting lineup that will delight coffee lovers. Held at Marina Bay Cruise Centre, visitors will be given an opportunity to not only enjoy a variety of delicious drinks, but they can also join lab sessions to learn more about the art of making coffee. Those that love to café hop will be thrilled to see the booths of town favorites Chye Seng Huat Hardware and Common Man Coffee Roasters. The festival will happen from August 4 to 6. Tickets are available starting from US$17. 
Civic District Outdoor Festival: When Time Stood Still
Visit the Civic District Precinct from August 4 to 6 and August 11 to 13 to be part of this open door festival. In collaboration with The Arts House, Asian Civilizations Museum, and the Victoria Theatre and Concert Hall, the event presents a plethora of installations, art markets, food stalls, and live music performances by local acts. 
WA! Wonder Japan Experience by Fuerza Bruta Presented by Argentina-based performing arts group Fuerza Bruta (Brute Force), this year's WA! show in Tokyo's Stellar Ball in Minato-ku will be an incredibly entertaining experience. Those coming to the show will be able to get the 360-degree experience that includes witnessing the group's signature "water show" that's set on a transparent pool. The show will be on until September 30. Ticket are available for purchase on their website.
A post shared by Fuerza Bruta (@fuerzabrutaok) on
Asagaya Tanabata Matsuri Festival 2017
Renowned to be one of the most anticipated festivals of its kind in Japan for the last 60 years, the festival is back again this year and ready to adorn the premises of JR Asagaya Station and its surroundings. Expect to see vibrant colors of papier-mâché hanging from the ceilings such as Godzilla, Elsa from Disney's Frozen, and many others. The festival will last until August 8.