With its bevy of exciting attractions, Southeast Asia is just the right place for adrenaline-seekers to fulfill their need for thrilling experiences. And there's no better companion for this than Mastercard. In partnership with Southeast Asia's ten tourism boards, Mastercard is offering these adventures through its Priceless® Cities program.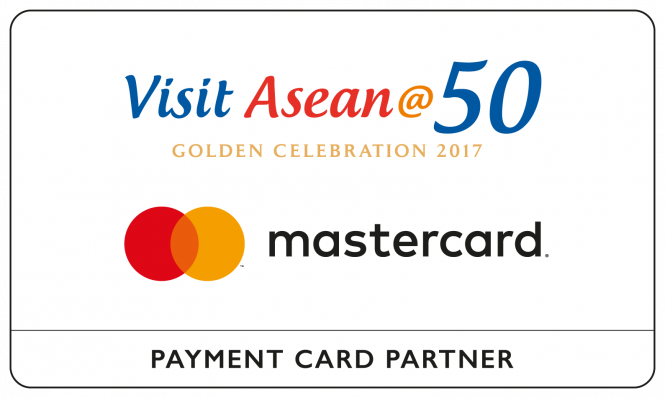 Bali- Horseback Riding
Experience the beauty of Bali's beach on horseback with the Ministry of Villas. Imagine the clear blue sky while the high waves approach you. Cardholders can enjoy free airport transfers, welcome drink and welcome basket, daily breakfast for selected villas, and free Wi-Fi.
Click this link to know more: http://bit.ly/2hy0gIR
Bali-Fitness Assessment
Ramp up your fitness regimen with Komang Arnawa, the champion fitness instructor who rose to fame as a drug-free competitor in the bodybuilding arena. He'll come up with a top class plan that will pave the way for your greater wellness.
Click this link to know more: http://bit.ly/2fsccrq
Bali- Yoga
Get in touch with your spiritual side by practicing yoga in the serene environment of Bali. Stretch at the comfort of your own elegantly appointed villa at the Ministry of Villas or on the beach with your toes digging into the sand. Embrace island life at its finest with your own instructor, who will come up with a tailor-made practice just for you. Cardholders can get complimentary airport transfers, welcome drinks and basket, and daily breakfast.
Click this link to know more: http://bit.ly/2fyLeSN
Bangkok- Muay Thai
Break up a sweat and even learn self-defense at one of the city's top Muay Thai schools, Khongsittha Muay Thai. It is here where men and women tone their bodies and even gain self-confidence. The first three cardholders who purchase private lessons here can get special souvenirs: an autographed glove from none other than Muay Thai champion, Black Tiger Khongsittha. Other cardholders can get free handwraps. Meanwhile those who buy weekly sessions can get a free one-on-one session.
Click this link to know more: http://bit.ly/2yGJ0FJ
Chiang Mai- Hot Air Balloon Ride
See the beauty of Chiang Mai from a totally different vantage point—from a hot air balloon. In this two-night package offered in cooperation with 137 Pillar House, cardholders can enjoy an exclusive Float and Flutes package, which combines a two-night stay at the property with a ride on a hot air balloon. They can also have roundtrip airport transfers, a delicious dinner, and complimentary Wi-Fi access in their room. It's just the right experience for couples in love.
Click this link to know more: http://bit.ly/2hxQ13V
Malaysia
Kota Kinabalu's Gaya Island Resort has an inimitable charm that beckons to travelers again and again. Tucked amidst protected mangroves on an idyllic island, it is here where you can have authentic experiences connecting yourselves with the natural world. Join an underwater digital photography class where you can learn the techniques needed to take excellent photographs. Cardholders can enjoy a free room upgrade and late check-out if they ever wish to stay at this fantastic property.
Click this link to know more: http://bit.ly/2fz3cVe
Multiple Places
Golf enthusiasts now have the chance to play in the finest clubs in the region, from Singapore to the Philippines. World Mastercard cardholders can get 50% off Green Fees while World Elite™ Mastercard cardholders can get free Green Fees and free range balls.
Click this link to know more: http://bit.ly/2wVYhQX
Multiple Places
See Southeast Asia's most scenic sights aboard the Eastern & Oriental Express. Suitable for both solo travelers and couples, it will give you the opportunity to soak in the energetic cities of Singapore and Bangkok, the historical River Kwai or the colorful cultural town of Penang. Cardholders will have the opportunity to hear a personal sharing session from the train manager, a free bottle of bubbly, and relaxing foot massages.
Click this link to know more: http://bit.ly/2wW7J6z
Vietnam
Danang and Hoi An has a slew of amazing sights that would appeal to the curious traveler. Discover true Vietnamese heritage from these towns, where attractions such as Cham Museum and Marble Mountain are found. The great news is that Asia Travel is offering an eight-hour package that includes a Mandarin guide. If you have Chinese-speaking family and friends, this tour was made just for you!
Click this link to know more: http://bit.ly/2fz8WhQ
This post was published in partnership with Mastercard's Priceless Cities program. To know more, check their website.