Over its two-thousand-year history, London has survived plagues, wars, and great fires—and there are plenty of fine eating establishments that have survived the ages, too. Here are five of the most historic eateries in the capital.
By Zing Tsjeng
The Gilbert Scott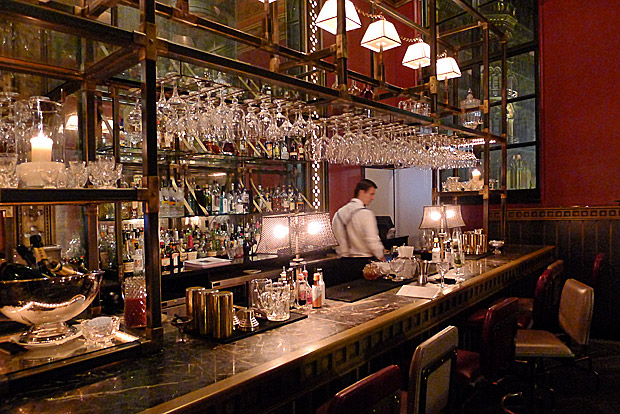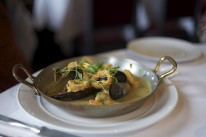 This 120-seater brasserie was originally part of the magnificent Midland Grand Hotel, a 19th century Victorian Gothic masterpiece designed by the celebrated architect George Gilbert Scott. The Midland Grand survived two World War II bombings before falling into tragic decline, but re-opened its doors in 2011 as the St. Pancras Renaissance London Hotel after a US$325 million renovation.
Now refurbished to its former glory, the Gilbert Scott looks utterly spectacular. The David Collins-restored interior trades on Art Deco influences with ornate hand-painted ceilings, elegant bell chandeliers, and red leather banquettes. Michelin-starred chef Marcus Wareing heads up the extensive menu, which is crowd-pleasingly traditional, with an upscale take on quintessential English cuisine. Standout dishes include the roast pork belly, and the omelet Arnold Bennett, a light-as-air omelet with smoked haddock, Parmesan, and cream.
The Gilbert Scott also boasts its own equally handsome bar, which seats 52. Order the house cocktail, the 1873, which combines aromatic gin, apple, and rhubarb with cranberry juice and champagne. Conveniently for travelers, the restaurant is also ten minutes walk from the Eurostar International Terminal at St. Pancras. If you're looking for a perfect spot for a romantic liason, Brief Encounter style, you could do worse than the Gilbert Scott.
St Pancras Renaissance Hotel, Euston Road, 44-20/7278-3888; The Gilbert Scott; mains from US$24; drinks from US$18