Gordon's Wine Bar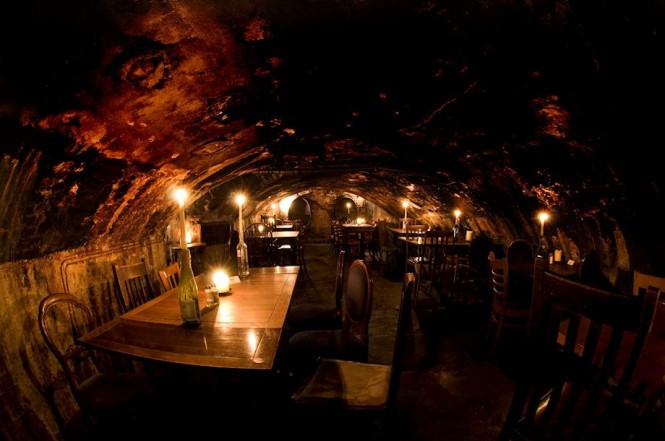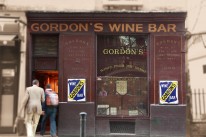 Established in 1890, Gordon's is the oldest wine bar in London, although its historical roots lie far deeper: the building that houses Gordon's was once home to Samuel Pepys in the 1680s (Rudyard Kipling was also a one-time tenant). Descending the steep, wood-paneled staircase into the vaults of this subterranean bar feels like stepping back in time: the walls are plastered with centuries-old newspaper cuttings, and its rickety tables are still lit by candlelight.
Aside from the atmosphere, the real draw here is Gordon's award-winning wine list, which features well-chosen picks from classic French vineyards to South America and beyond. Sherry and port enthusiasts will be pleased with the fortified wines served straight from casks behind the bar. A limited buffet-style menu of home-cooked fare is also available: try a traditional pork pie or opt for a delicious cheese platter.
In summer, you'll be able to spot Gordon's from a mile off—its happy customers spill out onto the terrace alongside Embankment Gardens. Otherwise, look out for the small doorway and discreet sign on Villiers Street.
47 Villiers Street, 44-20/7930-1408; Gordon's Wine Bar; mains from US$11; drinks from US$8