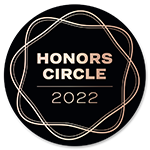 HONORS CIRCLE: JAPAN
Partner Promotions
HONORS CIRCLE
The Okura Tokyo
2-10-4 Toranomon, Minato-ku, Tokyo 105-0001, Japan
---


When the original Hotel Okura Tokyo debuted in 1962 in advance of the first Tokyo Olympics, it was a vision of Japanese modernism and a symbol of the country's return to the world stage. And although the aging building was demolished six years ago to make way for its current rendition — a pair of gleaming glass towers that rise above a stone-paved courtyard and reflecting pond — its legacy survives in a continued emphasis on simplicity and elegance.
Rebuilt and rebranded, The Okura Tokyo, which reopened in 2019 ahead of the city's second (albeit postponed) hosting of the Olympic Games, features 508 rooms and suites housed in either the 41-story Okura Prestige Tower or the more classically styled 17-story Okura Heritage Wing. Some of the Heritage floors boast balconies (a rarity for Tokyo hotels), while the more contemporary rooms in the neighboring tower come with sweeping skyline views.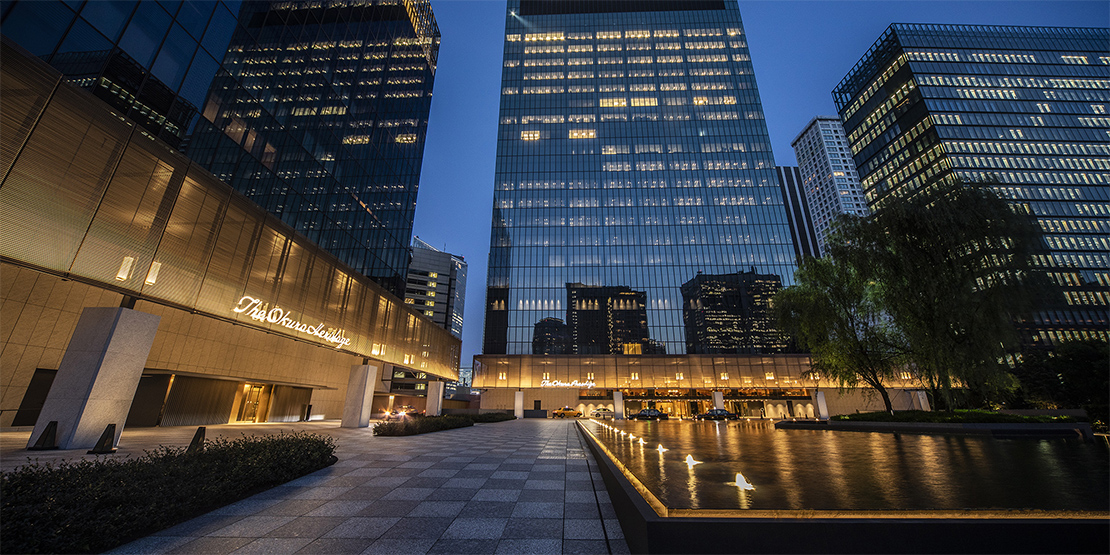 Both buildings sport lobbies designed by Yoshio Taniguchi, son of the architect behind the original hotel and a considerable talent in his own right. The one in the Prestige Tower is of particular note: it's a faithful re-creation of the old Okura's much-beloved lobby, right down to its polyhedron-shaped pendant lamps, wooden kumiko latticework, lacquerware tables, and great expanse of tatami-hued checkerboard carpeting—a masterful marriage of mid-century modernism and age-old Japanese minimalism and craftsmanship.
Located in the Toranomon business district across from the U.S. Embassy, The Okura Tokyo easily bests its predecessor in terms of facilities and services, with a luxury shopping arcade, two chapels, an authentic sukiya-style tea-ceremony room, and an expansive club lounge. There's a 27th-floor gym, pool, and spa that offers treatments conceived by French skincare brand Annayake.
And guests have no less than seven restaurants and bars to choose from. Some of these are reincarnations of old favorites like Yamazato, where grand chef Tadashi Sawauchi continues to oversee a menu of kaiseki classics; and Sazanka, a sleek teppanyaki restaurant that now sits 190 meters above the ground on the top floor of the Okura Prestige Tower.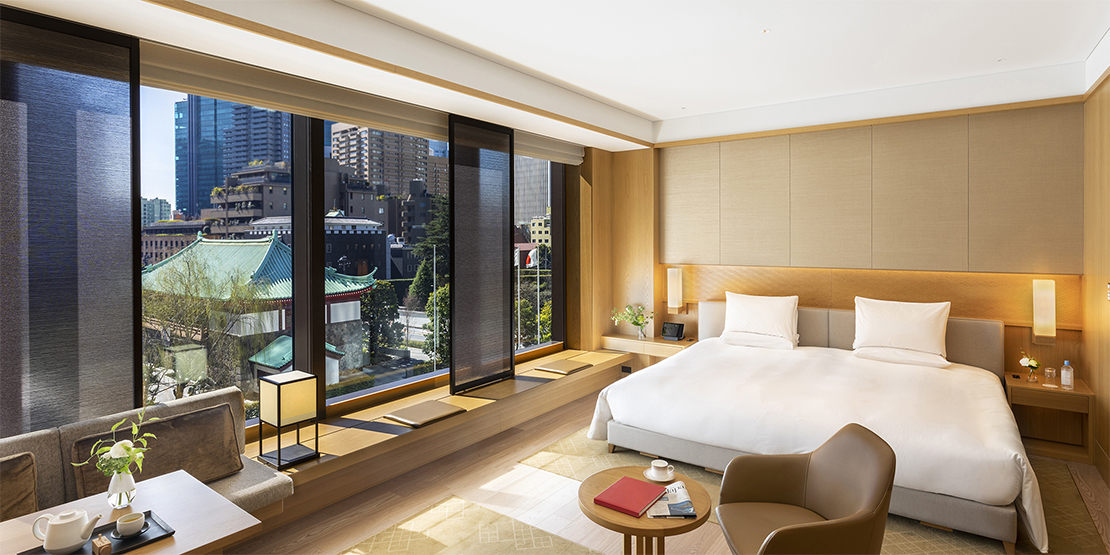 The latter is also home to the sumptuous Cantonese dining room Toh-Ka-Lin and the atmospherically low-lit Orchid Bar, another transplant from the old Okura that today sports one of the city's most extensive collections of rare whiskies and original blended malts. Back in the Okura Heritage Wing, Nouvelle Epoque conjures up a graceful fusion of French and Japanese flavors in an equally elegant setting, with dishes that are both healthy and gastronomical.
Also on site is the Okura Museum of Art, originally established in 1917 by the hotel's founding family as Japan's first privately operated art museum. Occupying a classically Chinese-style building across from the main entrance, it is home to an impressive collection of Japanese paintings, sculpture, calligraphy, and decorative objects, three of which are gazetted as National Treasures. Guests receive free entry.