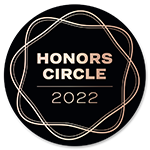 HONORS CIRCLE: MALDIVES
Partner Promotions
HONORS CIRCLE
Anantara Kihavah Maldives Villas
Kihavah Huravalhi Island, Baa Atoll, Maldives
---


This 80-key all-villa private pool sanctuary — tucked away in the postcard-perfect Baa Atoll, a UNESCO Biosphere Reserve — is a must for travelers seeking out the utmost in barefoot luxury. Either poised over the water with sweeping ocean views or nestled along a pristine stretch of private beach, each hideaway boasts large infinity-edge pools, dining pavilions, expansive wooden sundecks and ample lounging areas complete with swinging daybeds, hammocks and sun loungers.
Setting a new precedent in naturally inspired design and luxurious living, Anantara Kihavah is home to one of the newest collections of private pool residences in the world. Consisting of two units of Two-Bedroom Over Water Pool Residences, and five units of Two-, Three- and Four-Bedroom Beach Pool Residences, this exclusive collection is the pinnacle of palatial seclusion, ideally suited for multi-generational vacations and larger group travel.
The two 1,500-square-meter Over Water Pool Residences elevate the Maldivian vacation experience to new heights: sweeping views of the Indian Ocean await at the expansive outdoor deck, which features netted hammocks suspended over water, an outdoor dining sala (Thai-style pavilion), and a newly extended pool tiled in natural Sukabumhi stone. Indoors, the residences boast a fully equipped kitchen, and wellness-centric additions such as glass-bottomed whirlpool bathtubs, a private gym, and a couple's spa treatment room. A dedicated Villa Host will be on hand at all times, and the services of a sommelier and personal chef are also available on request.
Elsewhere on the property, two beloved dining spaces have also undergone a facelift. The pan-Asian Spice restaurant (formerly known as Salt) now has flexible seating and a new-look alfresco deck; you'll be able to savor Indian specialties cooked in a brand-new tandoori oven at the renovated open kitchen. Meanwhile, guests have even more reason to while away an afternoon at Mediterranean poolside venue Manzaru, where Anantara has added timber-framed pool cabanas and a specialty bar stocked with over 60 different types of gin. Vacationers will be spoilt for choice thanks to the resort's six restaurants and bars, each offering a diverse culinary journey. A unique under- and overwater gastronomic concept, Sea restaurant and its award-winning wine cellar offers an unreal underwater dining experience, making diners feel as if they are part of the house reef.
Steeped in exotic rejuvenation and deep relaxation, the overwater Anantara Spa offers a range of therapeutic treatments including traditional Asian therapies, detox treatments and ancient Ayurvedic wellness. All six treatment rooms have been refurbished in a soothing white color palette, while spa-goers can also expect new wet and dry facilities, including Finnish-style and infrared saunas, as well as hot and cold plunge pools. At the Maldives' first Cocoon Medical Spa, discover modern medical aesthetic, detox or immunity-bolstering treatments. Other recreation and leisure facilities include a kids club, watersports club, tennis court, a fitness center, muay thai boxing ring and outdoor cinema, and more.
Holidaymakers should also spend some time at SKY, the resort's overwater observatory and lounge. Here, guests can enjoy a private stargazing session, laying back on a giant circular daybed as a SKY Guru tells stories about the distant constellations. With the help of the SKY Guru, you'll also get to see the Milky Way's Omega Centauri star cluster and the rings of Saturn through the most powerful telescope in the Maldives.
And since this is the Maldives, marine adventures abound. Private cruises aboard the Ocean Whisperer, a 24-meter luxury yacht, offer a romantic way to take in those famous Indian Ocean sunsets, or to seek out secret lagoons and deserted islands for sunbathing. Divers booked into the Anantara Kihavah will also want to explore the thriving house reef, affectionately known by locals as the Golden Wall. The sheer drop-off and overhanging sections are adorned with all kinds of soft corals, creating an inviting scene that draws schools of colorful fish and hawksbill turtles. Then there is the chance to embark on an unforgettable snorkeling excursion (available between May and November) to the protected environment of Hanifaru Bay, where you can get astonishingly close to manta rays in their feeding grounds.