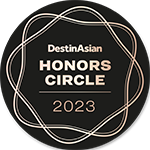 HONORS CIRCLE: VIETNAM
Partner Promotions
HONORS CIRCLE
Capella Hanoi
11 Le Phung Hieu St., Hoan Kiem District, Hanoi, Vietnam
---


If the location of the latest boutique property from Capella Hotels & Resorts is beguiling, so too are its interiors. Situated on a tree-lined boulevard in the former French Quarter of the Vietnamese capital, Capella Hanoi is just a short stroll from the Hanoi Opera House, a colonial-era landmark that has inspired the hotel's design concept. Though the building is newly constructed, Bangkok based architect Bill Bensley has imbued it with art nouveau and art deco flourishes to capture the feel of a petite auberge (small inn) where opera singers, composers, and artists would have mingled had it existed during the heady days of the 1920s.
The 47 rooms and suites at Capella Hanoi have been individually styled by Bensley himself. His whimsical touch is evident in elements such as original opera memorabilia, hand-painted murals, throwbacks to 1920s decor, and custom-made portraiture by Sicily-based artist Kate Spencer. All premier rooms and suites come fitted with wrought-iron French balconies, while the four Opera Suites on the top level of the hotel benefit from large terraces.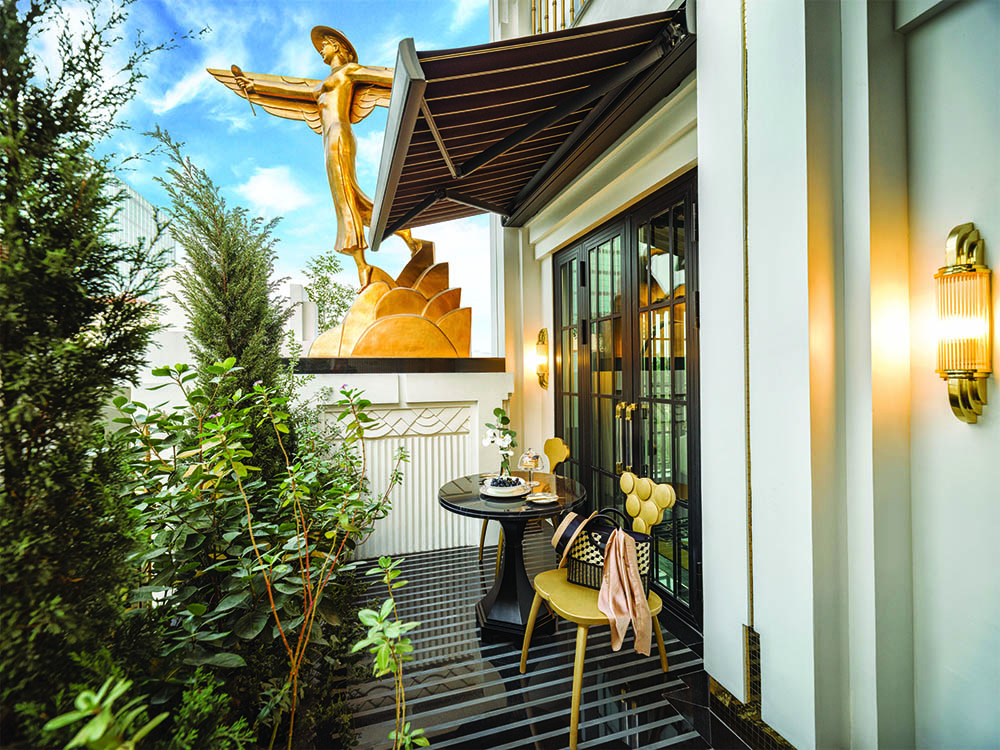 Downstairs, signature restaurant Backstage makes use of locally sourced produce and modern cooking techniques to create both international gourmet fare and northern Vietnamese specialties with a twist; these are served up against a backdrop of theatrical costumes and vintage tableware. Meanwhile, Roaring Twenties–themed cocktails and Vietnamese-style tapas are on the menu at the glitzy Diva's Lounge, where collector-worthy furnishings include an antique zinc bar from a Parisian café and an intricately engraved French fireplace from the 1700s.
The social heart of Capella Hanoi is The Living Room, a place where guests can flip through a collection of century-old Comoedia Illustré magazines and take part in a program of in-house activities dubbed Capella Moments, which include Vietnamese rum–tasting sessions and classes in how to make bamboo-paper fans. A local team of Capella Culturists is on hand to organize immersive Capella Curates experiences for guests around town; options range from private lacquer-painting workshops and morning tai chi lessons on the shores of nearby Hoan Kiem Lake to a visit to the city's sole gin distillery, Sông Cái Dry Gin, where guests will be able to infuse their own batch of juniper-based spirit with native botanicals.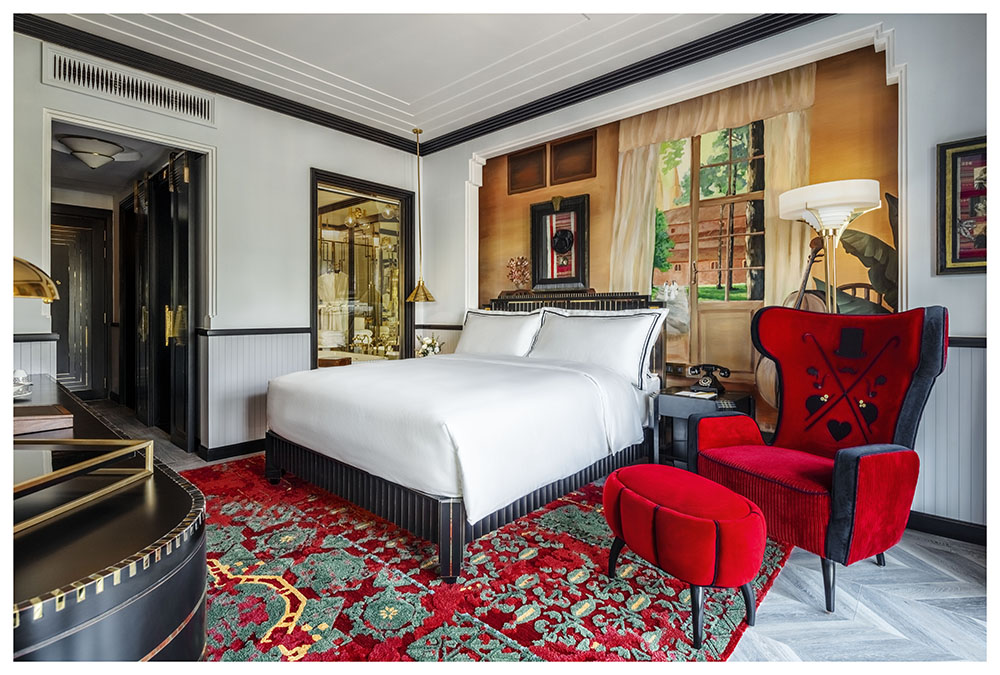 Wellness-minded travelers can also unwind after a day of sightseeing at the opulent Auriga Spa, whose treatments follow the rhythm of the moon. Facilities here include saunas, steam baths, a fitness center, and La Grotta, a glamorous indoor pool area designed to recall a haven for opera singers to rest their voices.