Buying a Monet might be next to impossible for most women, but Louis Vuitton is giving them the next best thing—a collection featuring the iconic paintings of the world's greatest maestros.
Dropping on October 27, these handbags were created by Jeff Koons, marking the second collaboration between the French brand and the controversial contemporary American artist.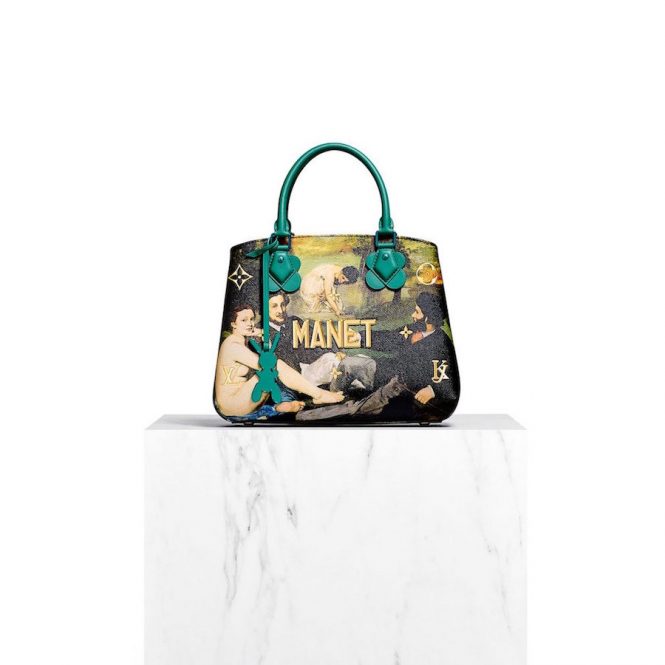 The limited edition leather pieces will showcase the works of Claude Monet, the founder of French Impressionism (Water Lilies); French post-Impressionist artist Paul Gaugin (Delightful Land); compatriot Édouard Manet (Luncheon on the Grass); English Romantic painter J.M.W. Turner (Ancient Rome); and French Rococo artist François Boucher (The Reclining Girl).
Each artist's name appears in gold letterings along with Koons's initials, and of course, the signature LV logo. Photos of the colorful handbags have started appearing on LV's social media account.
To know more, watch the official campaign video below.