Sheraton Hotels & Resorts has been going above and beyond expectations for 80 years, and has made a commitment to deliver excellent service to its guests.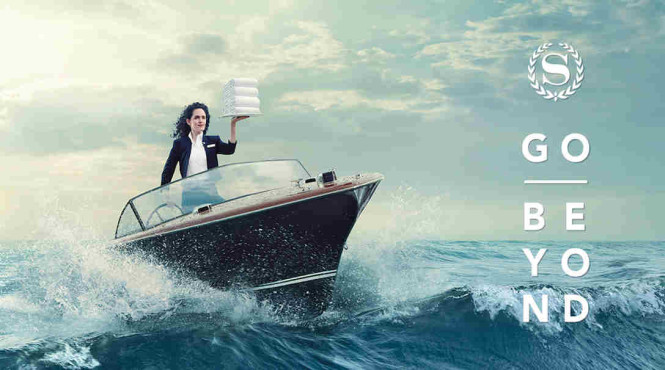 It's the proverbial travel nightmare – arriving at a hotel long after midnight, only to realize that you've left your wallet behind in a taxi. But one guest at the Sheraton Grand Macao Hotel, Cotai Central found an everyday hero in Joe Huang. The Guest Service Manager and his team took it upon themselves to track down the taxi despite starting out with limited information. After checking CCTV footage to ascertain the vehicle's license plate and calling up all three taxi companies in Macau, the lost wallet was retrieved within two hours. Joe and the team's work is just one of the many ways that Sheraton's employees go the extra mile to serve its guests.
At Sheraton, all employees believe in going beyond the call of duty, surpassing expectations of clientele with meaningful acts both large and small. This is why, in celebration of its 80th anniversary, Sheraton aims to "Go Beyond," marking its ongoing commitment to deliver exceptional service to all who enter the doors of its properties.
The anniversary serves as a showcase of stories that show that even when unforeseen circumstances occur, Sheraton's dedicated associates are quick to lend a helping hand. One anecdote tells about three government officials who were staying at the Sheraton Grand Pune Bund Garden Hotel who suffered a flat tire while returning in a rented car via a quiet country road. None of the officials knew how to change the tire, and the three grew increasingly worried as they had a flight to catch the next morning.
Help came from Shailesh Sunder, a passing motorist who had been working at the Sheraton Grand Pune as an associate for the past 14 years. Sunder recognized the stranded guests and immediately came to their rescue, offering to drop them back at the property while he took charge of the situation. It is this kind of heartfelt service that you'll find the next time you check-in at Sheraton.
This post was published in partnership with Sheraton Hotels and Resorts. For more information, visit www.sheraton.com.